Just a short trip around from Euston Square (or a short walk up the Euston Road if you're above ground) you come to Tube Stop Baby's next station to tick off the list – Great Portland Street.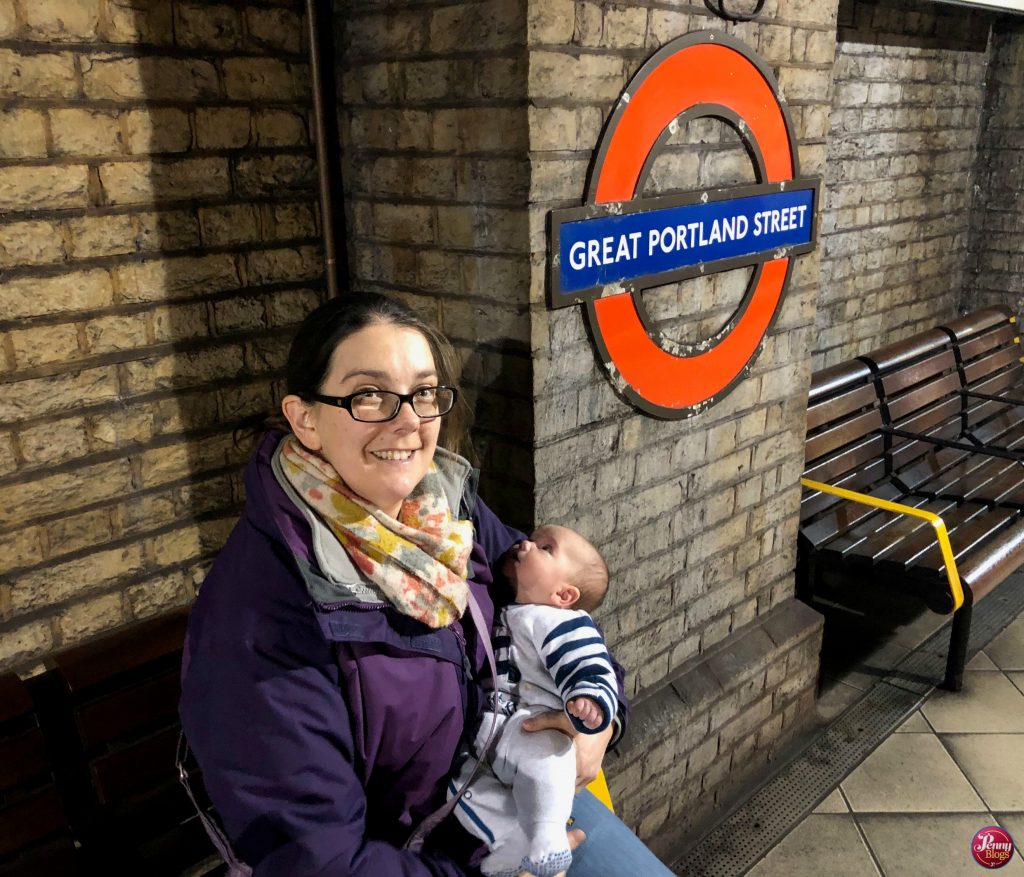 Above ground the station basically sits in the middle of a roundabout. But a very attractive roundabout if you're a tube fan like myself. We didn't manage a visit to the outside part of the station with Tube Stop Baby this time around, but I'm pretty sure we will return at some point. Possibly on a trip to Regents Park or nearby London Zoo.
Great Portland Street station is like its neighbours Euston Square and Baker Street in that it formed part of the very original Metropolitan Railway. The station has undergone quite a few identity changes though. It originally opened as Portland Road (1863), before later becoming Great Portland Street (1917). It hasn't been the case ever since though. 1923 saw it become Great Portland Street and Regents Park although the Regents Park part was then dropped in 1933 and it went back to being Great Portland Street as we know it today. I had wondered if the Regents Park element of the title was dropped to tie in with the opening of the nearby Bakerloo line station of the same name, but a bit of research suggests that actually opened in 1906. I might need to do a tad more research to understand exactly what went on there.
Down at platform level the station has a really atmospheric feel to it (much like at Baker Street) mainly from the lights hanging from the ceiling. At the western end of the platform you can see daylight. Whilst this might be unexpected to some visitors it comes from the days when steam trains used to run along this part of the underground and they needed somewhere for the steam and smoke to escape.
This challenge so far is really showing me that I want to explore all these stations both above and below ground, but with Tube Stop Baby in a pram for most of the time this is quite a challenge at the moment as the tube network is far from fully accessible. It might just be that separate visits have to be made to each level of the stations for now!
Tube Stop Baby Facts – Great Portland Street
Date of visit: 10 January 2019
Underground Line(s) – Circle, Hammersmith & City and Metropolitan
Zone: 1
If you want to know more about our Tube Stop Baby Challenge then pop over here and have a read.