We never need much of an excuse to visit Waddesdon Manor. This wonderful National Trust property belonged to the Rothchild family and is an amazing chateau style building packed with history and fantastic architecture. The gardens look beautiful throughout the year and to keep the children happy there is an amazing hillside playground that suits all ages. What I wasn't expecting during a visit last year was the amazing, unique spectacle that is Colourscape.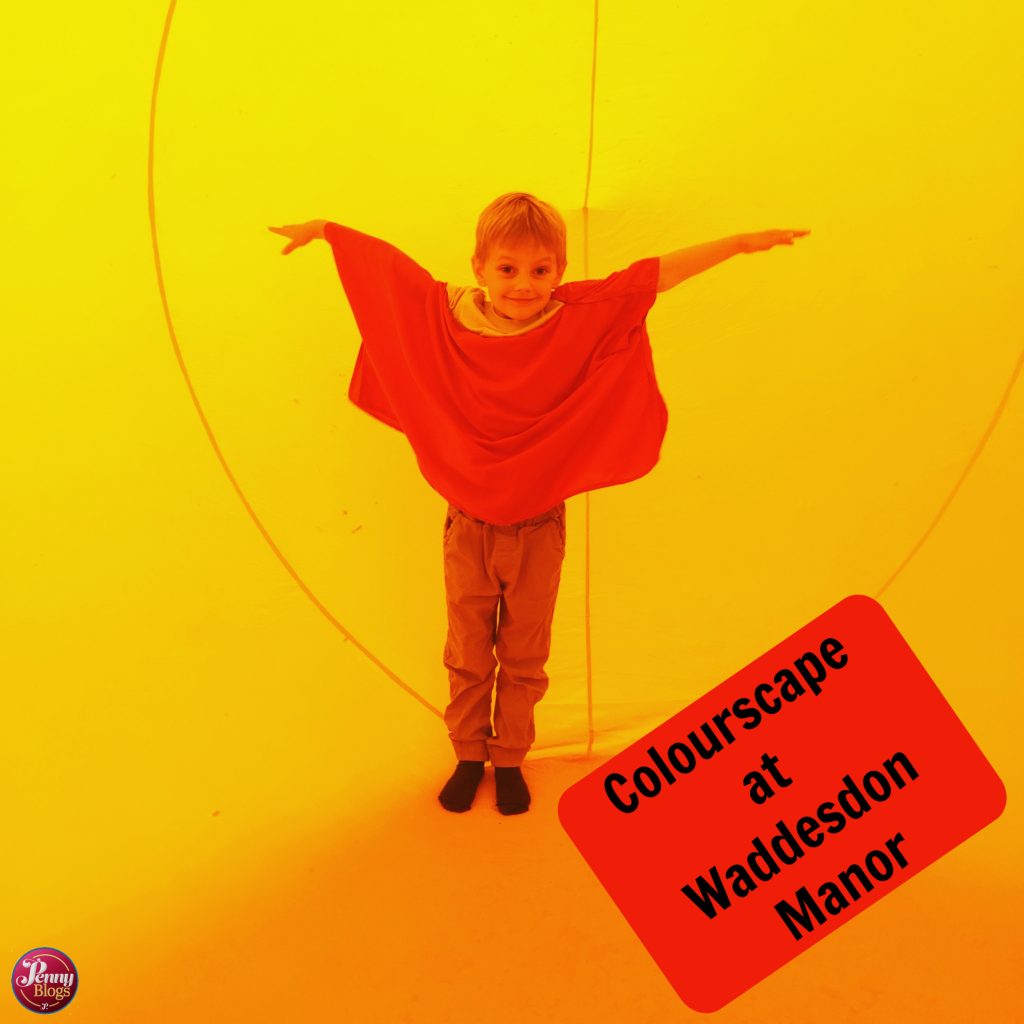 It's hard to explain exactly what Colourscape is, but I'll try my best. Really though it is one of those things that you just have to experience for yourself.
What is Colourscape?
In short, Colourscape is 56 interlinked colourful chambers that visitors walk through. It's a bit like being inside a maze of tents, but please don't let that clumsy description put you off. The you arrived you take off your shoes and are also asked to wear a coloured cloak like garment.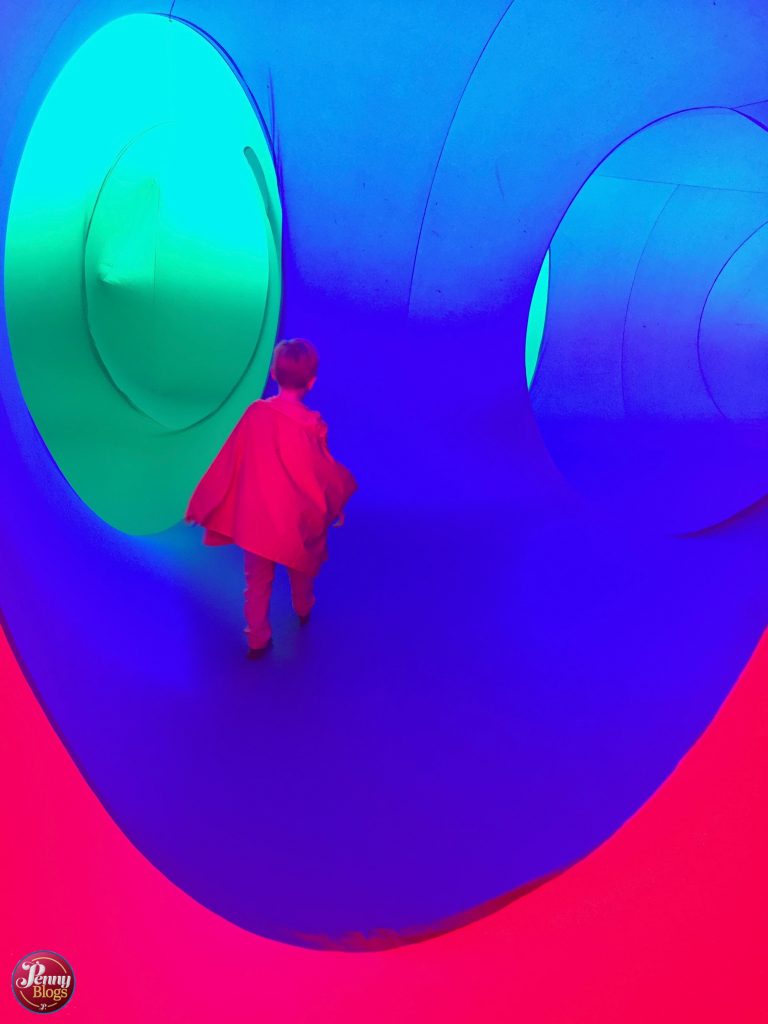 As you walk through the entrance and into the first the colourful chambers your senses start to get confused. the colour of the chamber combined with the light effects m can that everything starts to take on different colours. Some of the cloak colours mean that some visitors start to bland in with the chamber they're stood in, whilst others look like they're wearing different colours.
Walking from chamber to chamber you start to feel a little disorientated. Have you been through this bit before? What colour is this? Being barefoot you can feel the ground under the "tent" floor beneath your feet and it reminded me of holidays. The overall feeling is somewhat magical.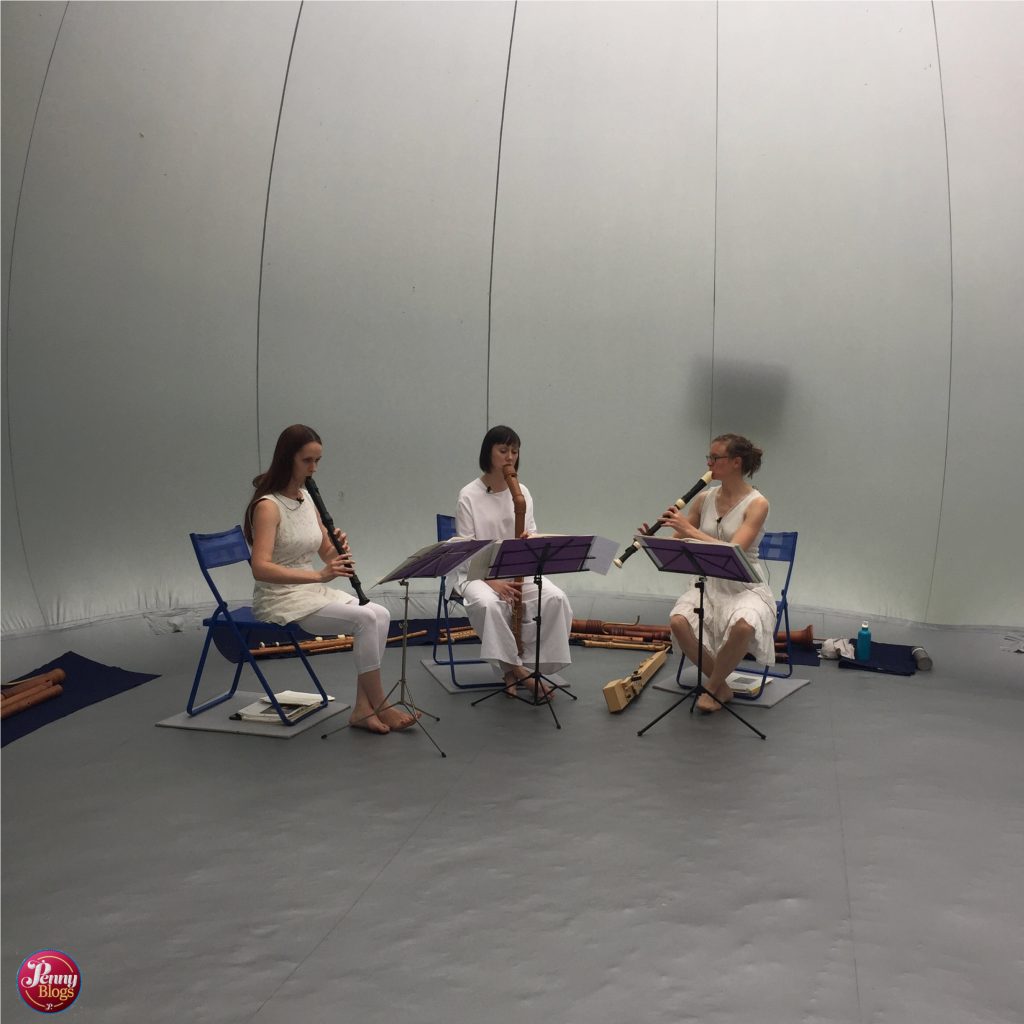 In one chamber (the only one with natural light) there are a group of musicians, and their music is piped through the whole Colourscape structure, making your visit one for all the senses.
What age is Colourscape for?
In our group we had my then five year old son, my teenage step-daughter, right up to my mum in her mid-seventies. All of us absolutely loved it. I saw toddlers going around transfixed by the colours and how everything looked different. Colourscape really is for the whole family.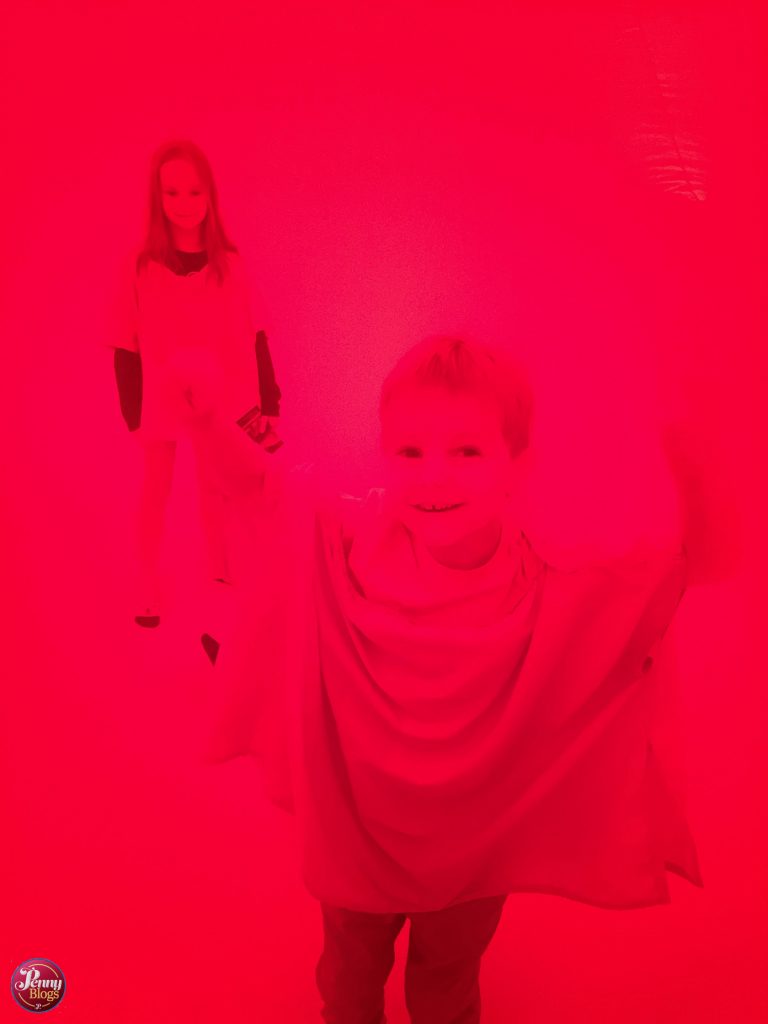 Over a year later we still talk about this particular visit to Waddesdon and just how magical it was. I'm delighted to see that Colourscape is returning to Waddesdon this year (25 May – 2 June 2019) and urge you to go and visit this amazing colourful world for yourself.
Colourscape – the facts
Colourscape is at Waddesdon Manor from 25 May to 2 June 2019. More details can be found here. Please note that the charge for Colourscape is on top of the standard Waddesdon entry fee (which is waived if you are a National Trust member). It is £5 for adults and £3 for children.