On a recent road trip from Bedfordshire down to Exeter we needed to find somewhere to stop to let the four year old stretch her legs and run off some energy. And for us older folk in the car to have a cuppa and a loo break! Whilst motorway service stations can be OK if you just need the loo and a caffeine hit (although they vary so much in quality!) when we want a paper leg stretch I always prefer to find a National Trust site near the motorway. Looking on the National Trust app for the perfect family stop on the M4 I came across Dyrham Park and then had a deja vu moment when I realise that a pre-Covid trip to Devon had us stopping here before!
Dyrham Park is only one and a half mies from Junction 18 of the M4. From the motorway you turn onto the A46 and the entrance is straight off there. Follow the brown signs from when you come off the motorway and you can't go wrong. Being a National Trust site entrance and parking is free for National Trust members.
What makes the perfect family stop?
For us the criteria are quite simple. Decent toilets, a playground, somewhere to get a cup of tea and an ice cream. Dyrham Park has all that and more.
What facilities are at Dyrham Park?
When you arrive off the A46 you head straight into the car park and next to that is the visitors centre with a toilet block adjacent to it. Parking can be paid for at the pay and display machines in the car park. If you are a member you need to scan your membership card at the machines and still display a ticket in your car.
This top visitor centre is where you can buy tickets to visit the park. They also have a few small gifts on sale.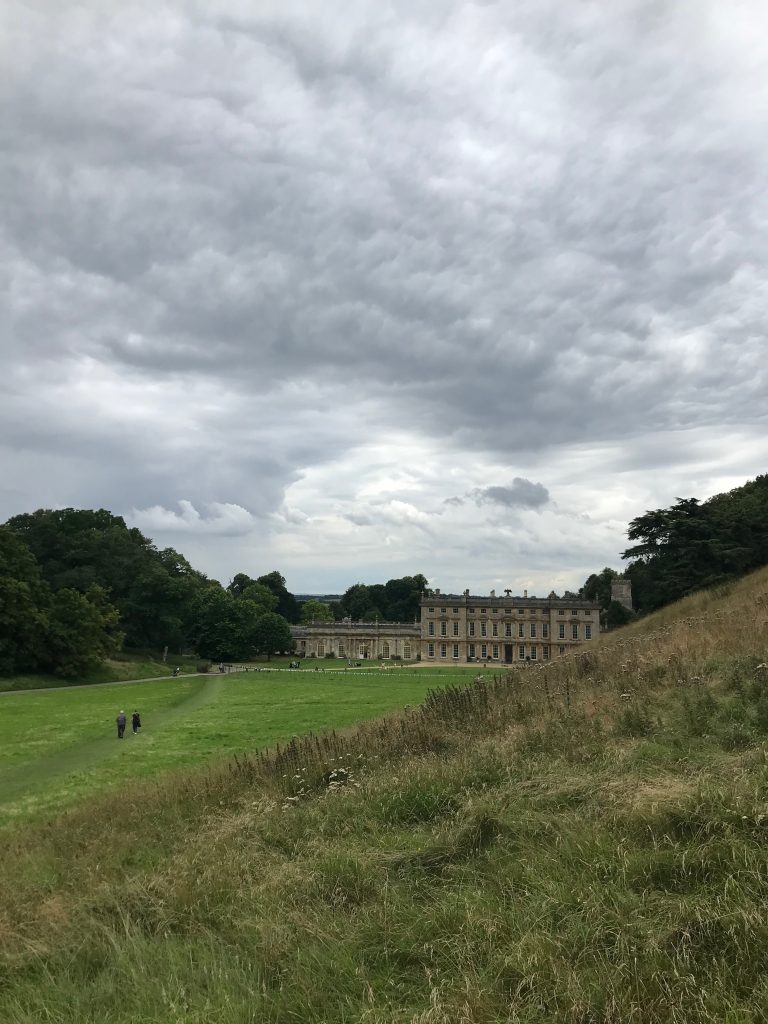 From here there is a walk to reach the main house part of the park. This is down a relatively steep hill, but there is an electric mobility bus that can help those you need it to get down and up again.
At the main house site there is a cafe, gift shop, more toilets and also a secondhand book shop. In addition to this there is a second site called the Old Lodge which was refurbished in 2022 and contains a small cafe, as well as plenty of space for picnics (both outdoors and undercover), ice creams, more toilets and a decent sized playground.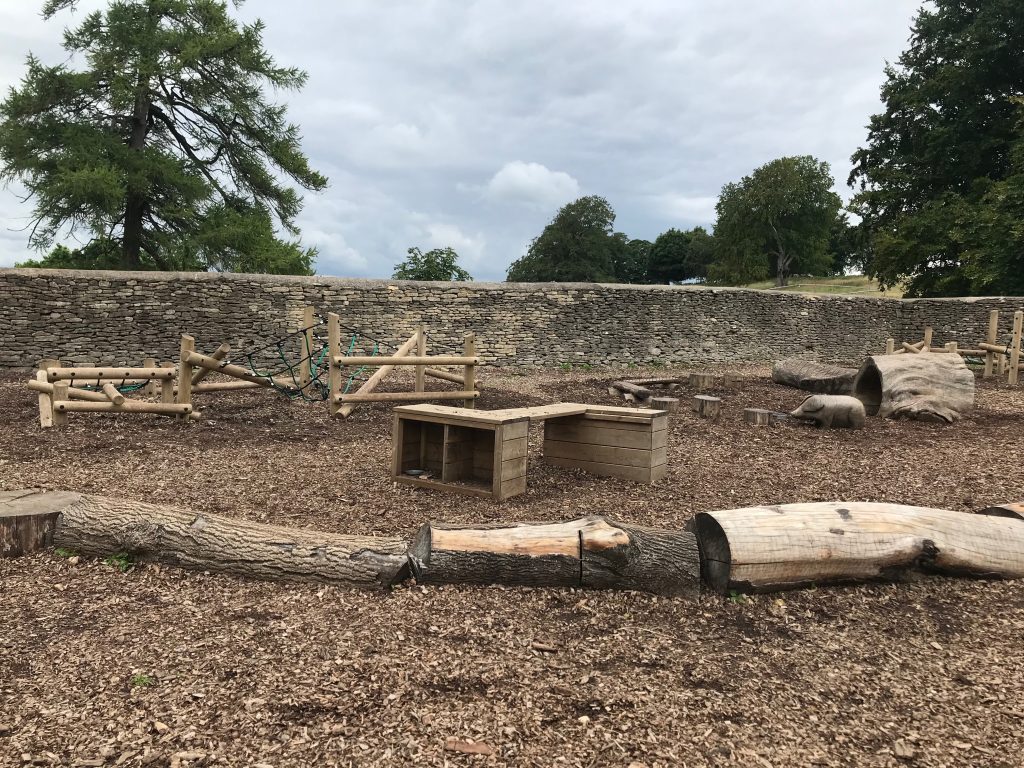 Our stop at Dyrham Park
For us Dyrham Park was the perfect stop-off point. The weather remained dry and our four year old was able to walk (with a few moans admittedly!) from the car park to Old Lodge, then down to the house, and finally back to the car park. Old Lodge was a brilliant place to have a picnic. With some grey clouds gathering overhead we knew we could always head undercover if we suddenly needed to do so.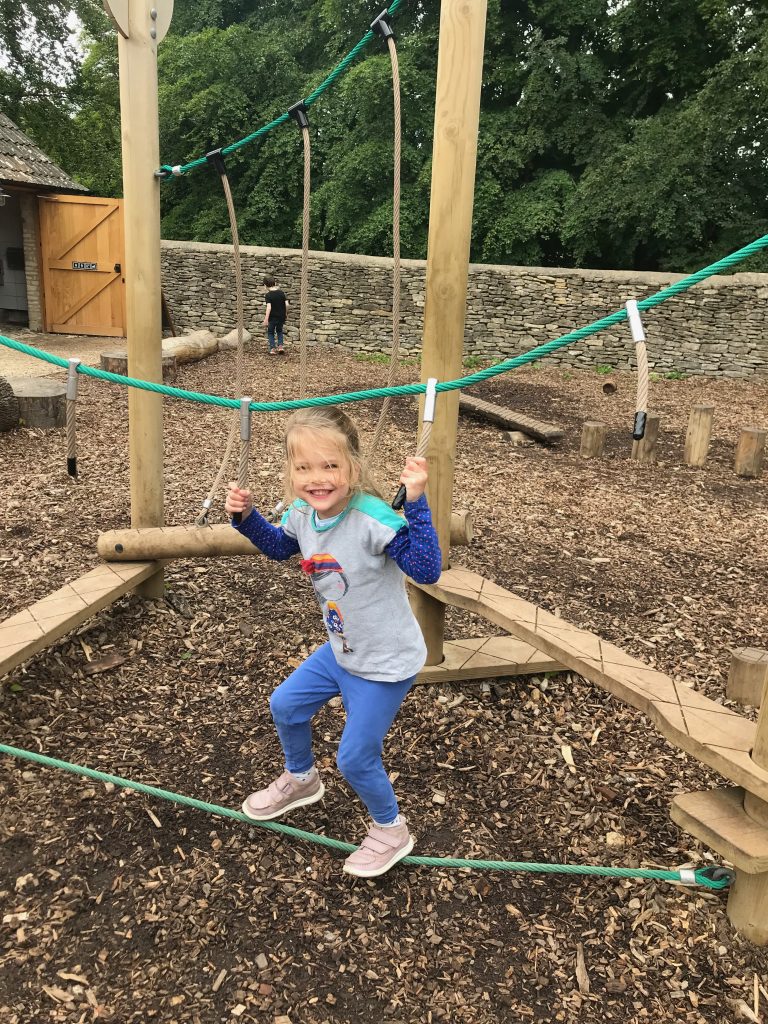 The playground gave our daughter lots of climbing opportunities, alongside some lovely role play ones too. The large logs around the edge of the playground were also well positioned for parents to be able to sit on them and keep an eye on their kids.
Had we wanted a longer stop we could have visited the house itself, but as it was a good walk and a look round the secondhand bookshop was enough and we were soon on our way feeling refreshed, and somewhat invigorated from the hill climb back to the car park!
National Trust Passport Stamps
If you, like us, collect stamps in a National Trust passport for all the places you visit, then it's worth knowing that the shop at the main house and the one at the visitor centre at the top of the hill have different stamps. All to do with them technically being in different postcodes according to one staff member. Another told us that one is actually the "old" stamp and another the new. Whatever the real reason is, if you've got a NT passport then it's worth knowing.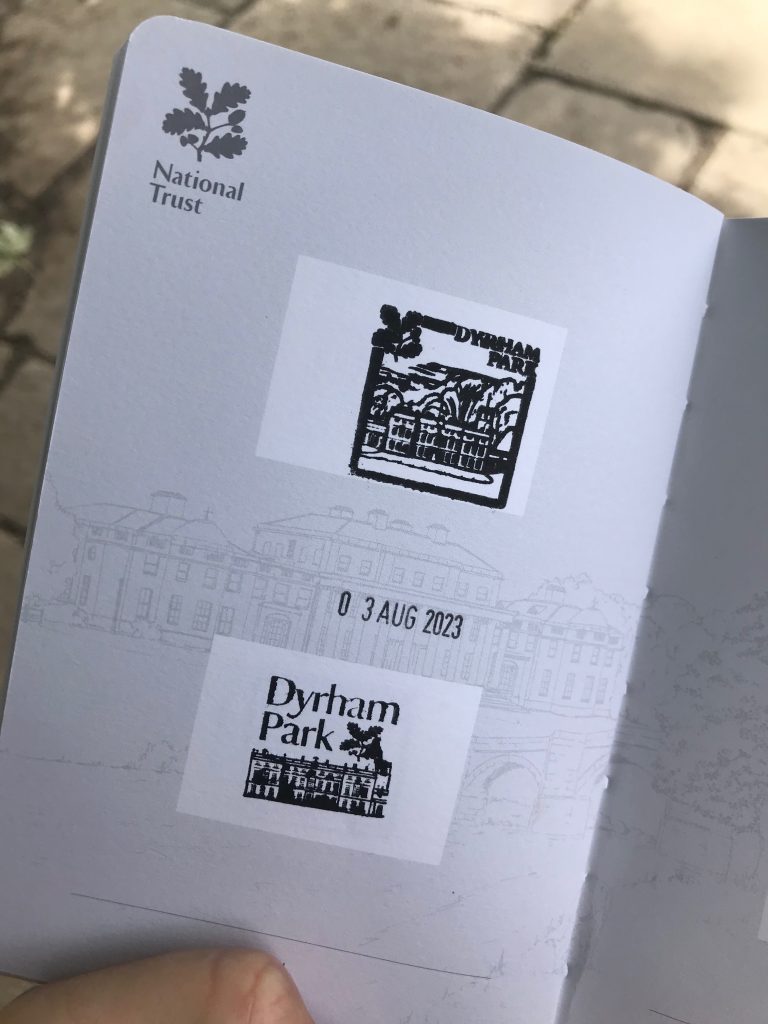 A National Trust passport is also a great way of keeping track of which National Trust sites you've been to. This helped us prove that we'd been to Dyrham Park before as we'd got our passport stamped there – although only from one shop!
Looking for somewhere to stop off somewhere else?
If you're looking for a family stop on another motorway, the National Trust have compiled a list on their own website of places to stop. I can already see that some of our favourite stops like Clumber Park and Belton House (with the BEST National Trust playground ever!) are missing from the list, so as we continue to travel the country I'm going to try and compile our own list of where is a good family stop on the M4, M5, M1, A1, M25 …
I hope this post has helped you find the perfect family stop on the M4 – Dyrham Park.