Imagine a room filled with all your favourite arcade games from your youth and that is pretty much what you have at Milton Keynes' The Pixel Bunker.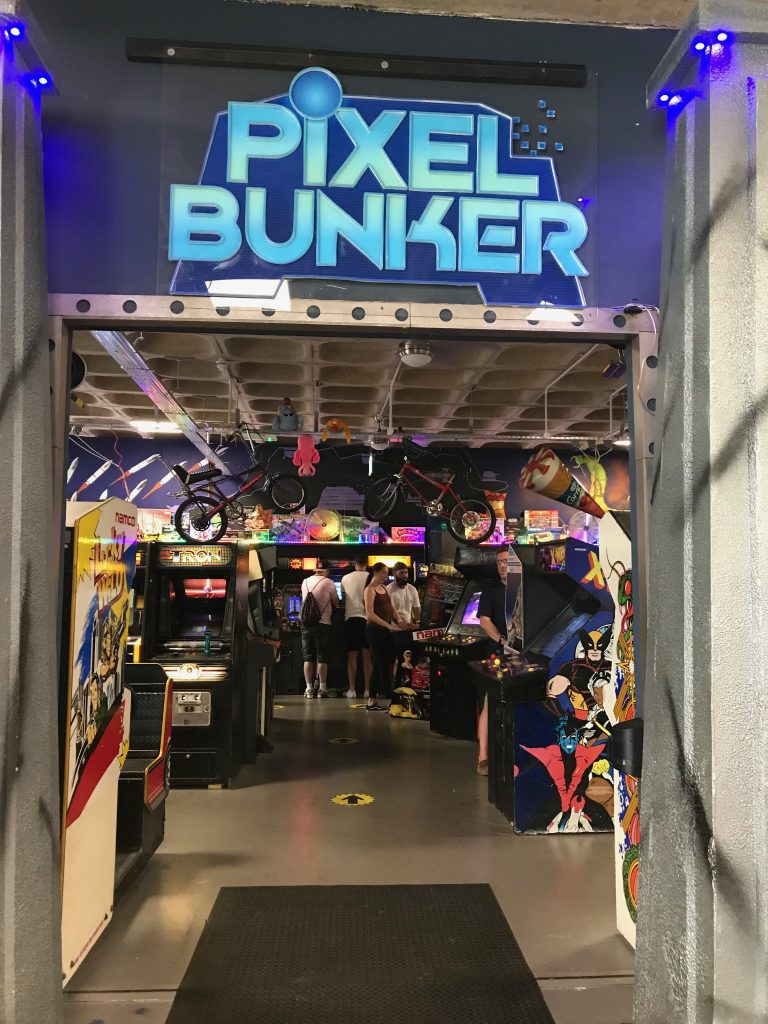 Co-located with the National Film and Sci-Fi Museum (which you do need a separate ticket for) The Pixel Bunker is quite simply a room filled with old arcade games from the 1970s onwards. Classics like Pac-man, Space Invaders and Donkey Kong alongside an array of driving and shoot 'em up games from our youth. The way it works is that you pay for a time slot there (usually about three hours) and all the games are set on free play and you're able to simply play to your heart's content.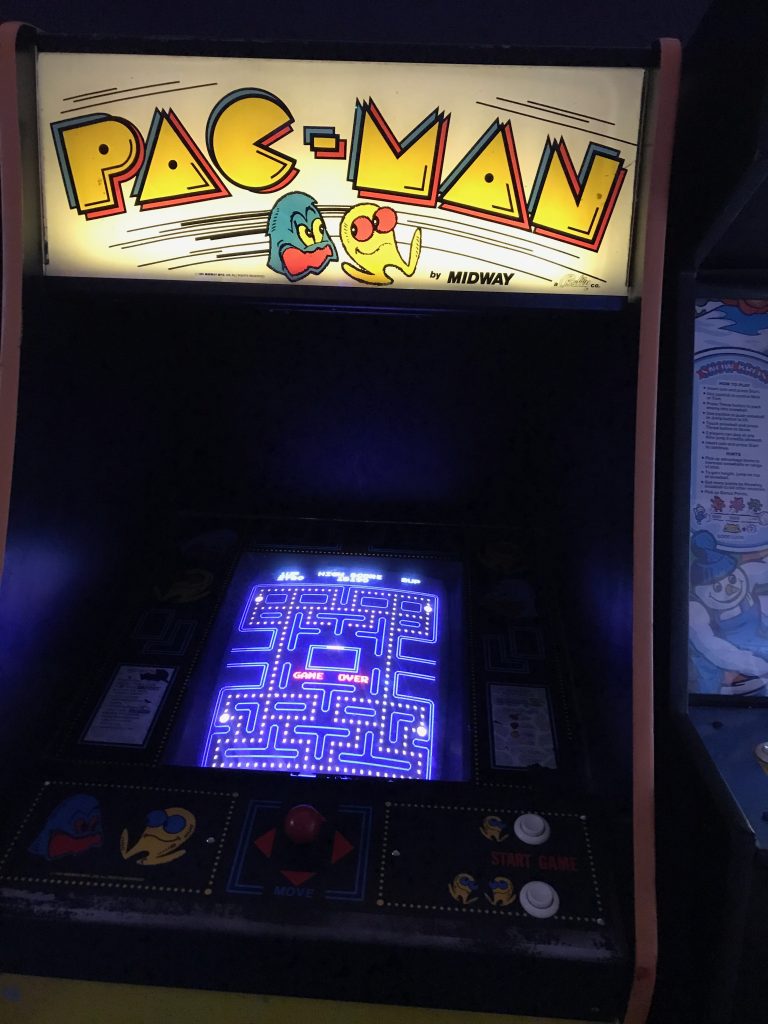 Retro Arcade Heaven
It's a genius idea and perfect for either people who remember the games from their own youth, or the youth of today who want to see what we all did for gaming kicks before we had a games console in our bedrooms. It really is perfect for families with tweens or teens as a place that has something for everyone. When we visited there were families with kids of all ages, as well as some people there on their own for some serious gaming. One guy even went round with a sleeping baby strapped to his chest the whole time.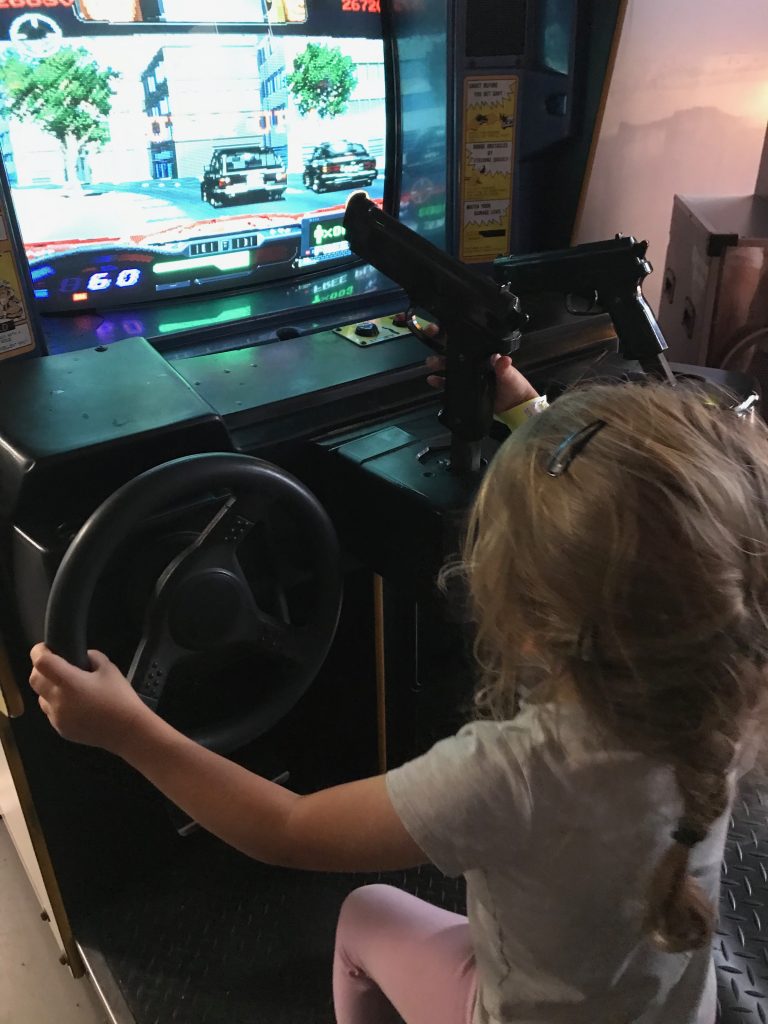 After a trip to the seaside arcades over the summer our three year old thought she was in heaven, despite the small disappointment of there being no two penny slots to go and feed coins into. Under 5s are free at the Pixel Bunker and I think that's about right as many of the old games are a bit too high for them to reach properly, although she absolutely loved trying and spent quite a bit of time on their Japanese version of Whack a Mole (which none of us could figure out the rules for!) and also the dancing game that was popular with all kids there.
Our visit made me realise just how few arcade games I really played as a kid, but finding Track and Field invoked some very strong memories of trying to master the finger skills required for the long jump in the Games Room of the Holiday Inn on the outskirts of Newcastle as a child.
One word of caution…
Old arcade games feature old screen technology and old screens get hot. Therefore it follows that a room filled with old arcade games gets really hot!
There are a couple of air conditioning units in there and ceiling fans too, but The Pixel Bunker is a hot place. Dress for summer. Even in the middle of winter.
You are allowed to take drinks in with you (and they sell soft drinks at very reasonable prices too) but you are asked not to place drinks on the arcade games to reduce the risk of spilling something on them.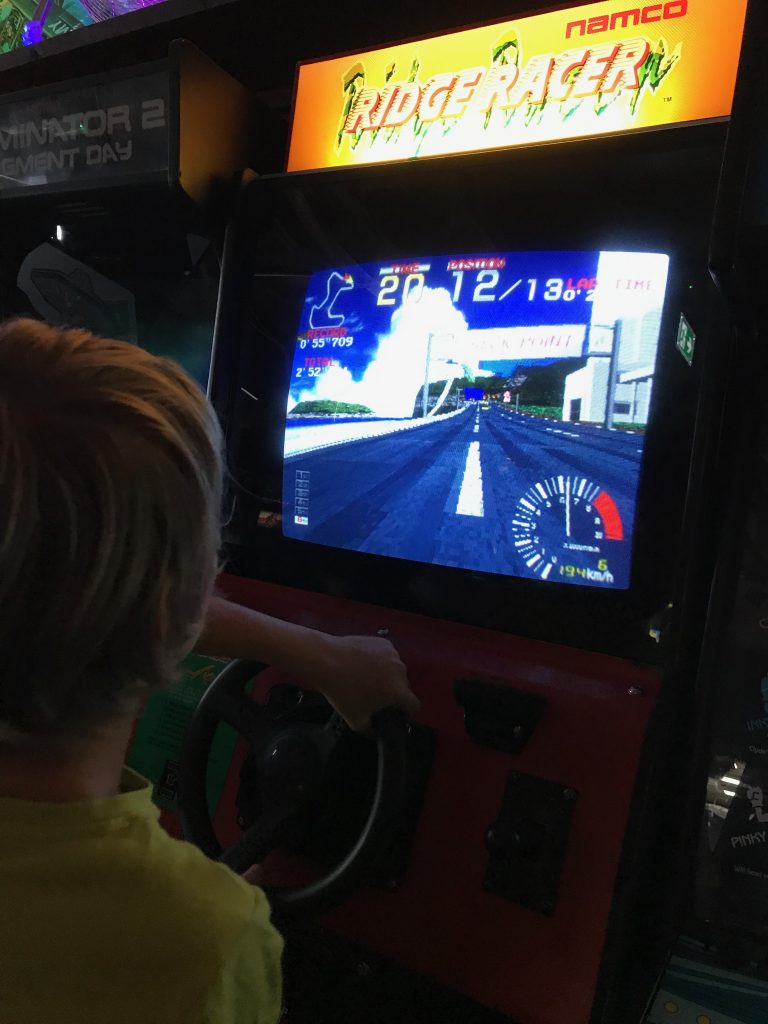 Take a walk around The Pixel Bunker
Where to find The Pixel Bunker?
Make sure you book your session at The Pixel Bunker in advance as they are often at capacity.
You can find The Pixel Bunker's website here and they also regularly update their Facebook page with news of new games and opening times.
The Pixel Bunker is located in central Milton Keynes at 34 Secklow Gate West, MK9 3AT. You can walk from Milton Keynes Central station in less than ten minutes and driving is easy from Junction 14 of the M1. There is plenty of parking nearby. Look at the coloured zones and head to the pink zone (which does look a bit more purple than pink) and it's only 50p an hour to park. The signs will tell you which parking app to use.
What to find somewhere else to visit locally?
For more things to do in and around Buckinghamshire take a look here. We've also travelled to various places in the neighbouring counties of Hertfordshire and Bedfordshire too.