Since term started and the youngest started school we've been staying home a bit more on the weekends. Catching up on homework, housework and sleep. This weekend though we decided it was time to venture out a bit more and find some trains. A quick trip down the M1 brought us to Watford, Cassiobury Park and the rather excellent Watford Miniature Railway.
I've always been a huge fan of Cassiobury Park as there's just so much there to see and do. The railway has always been a draw with the kids, although with Covid and everything else we haven't actually been all that much in the last few years. This weekend was time to rectify that though.
Watford Miniature Railway – facts and figures
Located right next to the children's playground the station for Watford Miniature Railway is a simple affair.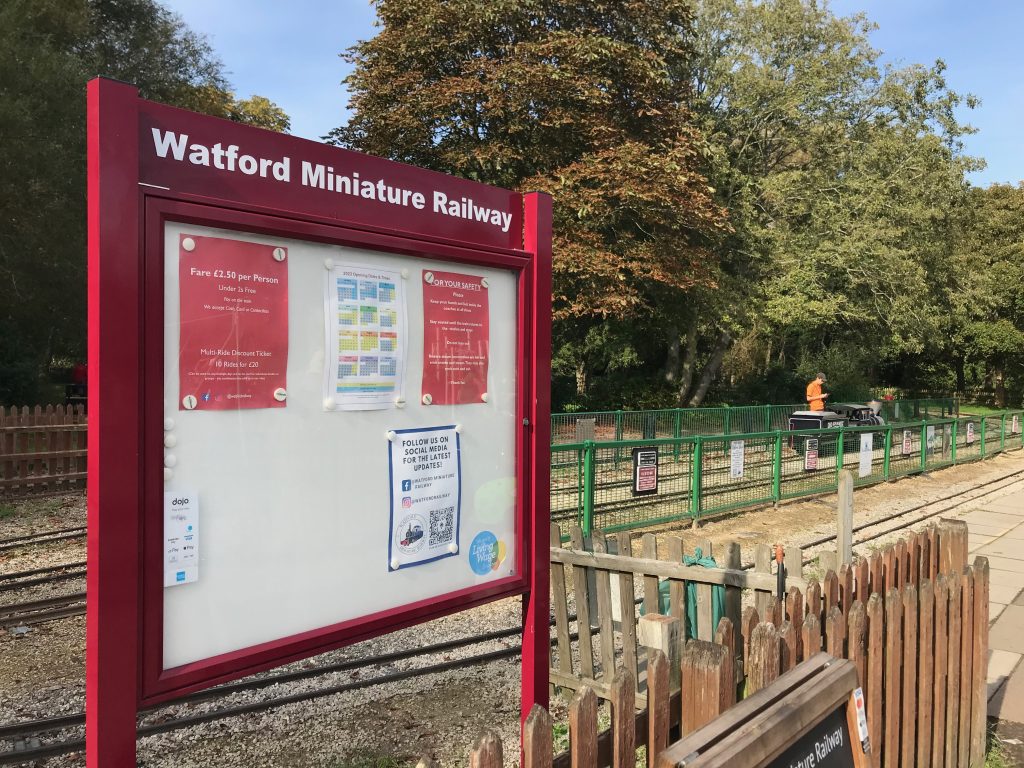 First opened in 1959 the route is now 915 meters long, with a ride time of approximately 6 minutes. The track itself is 10 1/4 inch gauge (260mm in modern terms) and a variety of diesel and steam locos run on weekends and during school holidays. At the end of the platforms is a small turntable for turning the loco around at the end of a run.
The railway has a pretty comprehensive webpage with details of all their locos, a bit of history and also all the practical stuff you need to know before visiting. There's also an online shop if you want a little souvenir of your visit.
Practical need to know
The great thing about Watford Miniature Railway is that it just works. Everything's straightforward and as a parent with little train fans that just makes it all a breeze. It costs £2.50 per person (adult or child) to ride on the railway (with under 2s free) and you can pay with either cash or card. There's even a £20 option to be able to ride 10 times! There's no real timetable as such they just run when they're ready to. You can leave scooters and bikes at the station (at your own risk – although a staff member does stay there) and there's lots to spot as you go round in a couple of loops before returning to the station.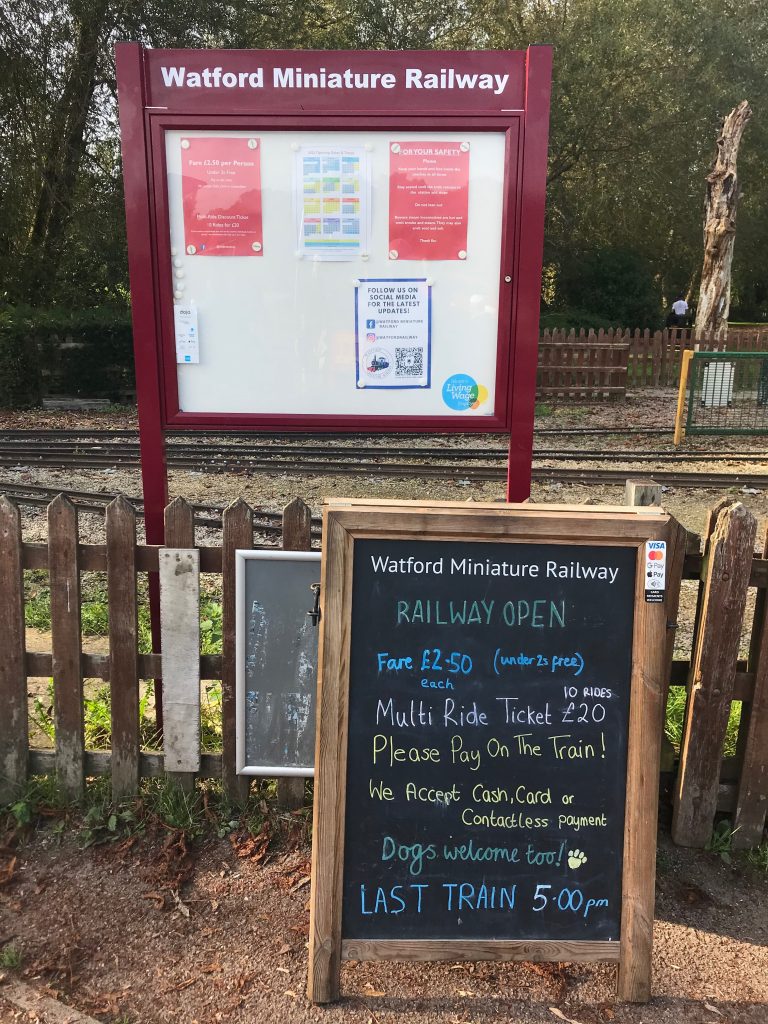 The railways opening days and times are on their website. Occasionally the weather (rain, wind or snow) can mean they need to close, but they're very good at sharing information like that on their active Facebook page. They also tell you on there if they're planning to run steam or not.
Our visit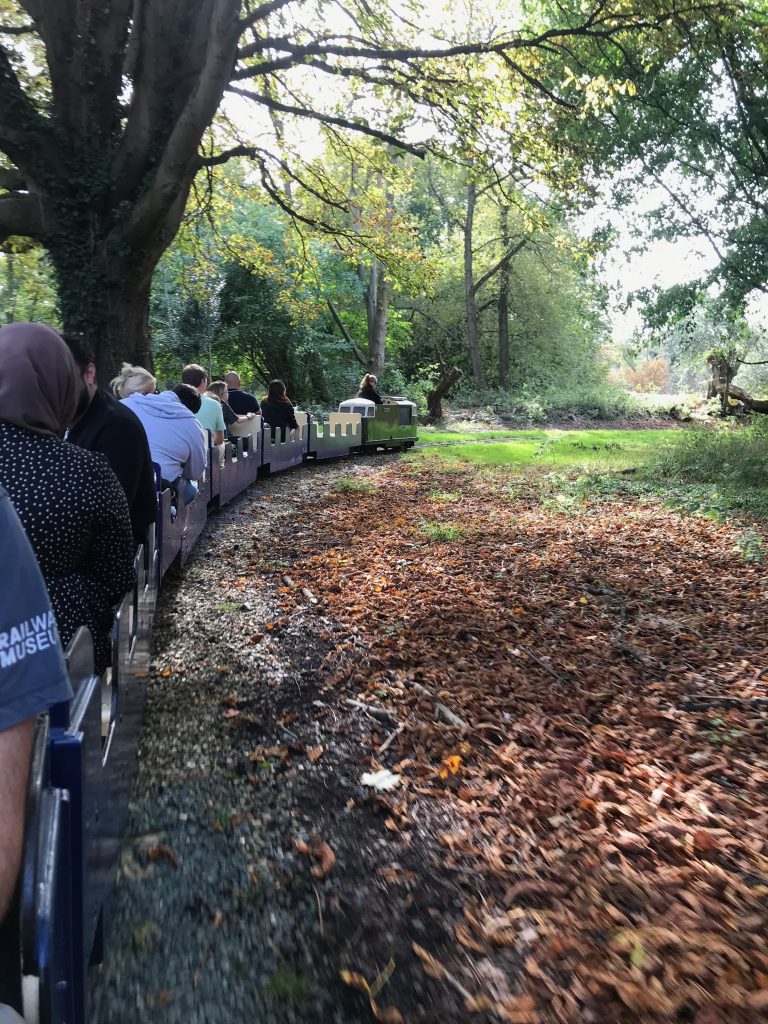 After a walk along the neighbouring Grand Union Canal we headed back to the station and were able to get on a training pretty much straight away. The Conway Castle was the diesel running whilst we were there and did a fine job taking us around. From my last visit, it was lovely to see several little gnomes and other animals in the woods on our route and the youngest particularly liked all the smiley faces on tree stumps that we went past. For the adults seeing the engine sheds and another diesel (that I've since learnt came from the Wells Harbour Railways that we used to visit quite a bit as my in-laws live that way) was a highlight.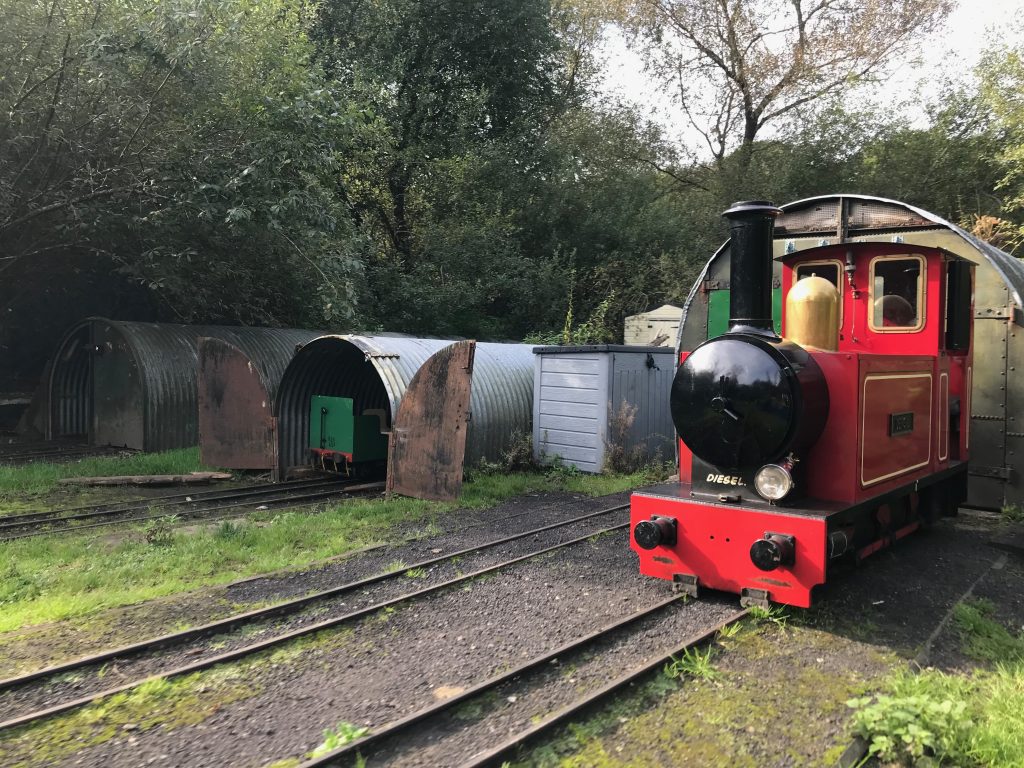 I genuinely wish more parks had miniature railways like this, as they're always a highlight for the whole family. I was delighted to pick up a little leaflet at the station too – a fantastic list from Britain's Great Little Railways of places for us to visit in the future!