I like to try and think big when it comes to school summer holidays. Big, but in my budget! With a new baby in the family funds haven't exactly been plentiful lately, but I was still determined to give my elder two kids the best summer holiday I could. Lots of variety and plenty of fun and excitement. It was with those two things in mind that I came up with the slightly mad idea of taking them to Edinburgh for the day. From Bedfordshire!
Luton to Edinburgh
We're lucky enough to live about 15 minutes drive from Luton Airport which means that cheap flights to a variety of places are pretty much on our doorstep. With that in mind I managed to find that Easyjet have a flight from Luton to Edinburgh that leaves just before 9am in the morning, and a return one that departs Edinburgh at 9pm. Perfect to be able to fit in a day of sightseeing in Edinburgh.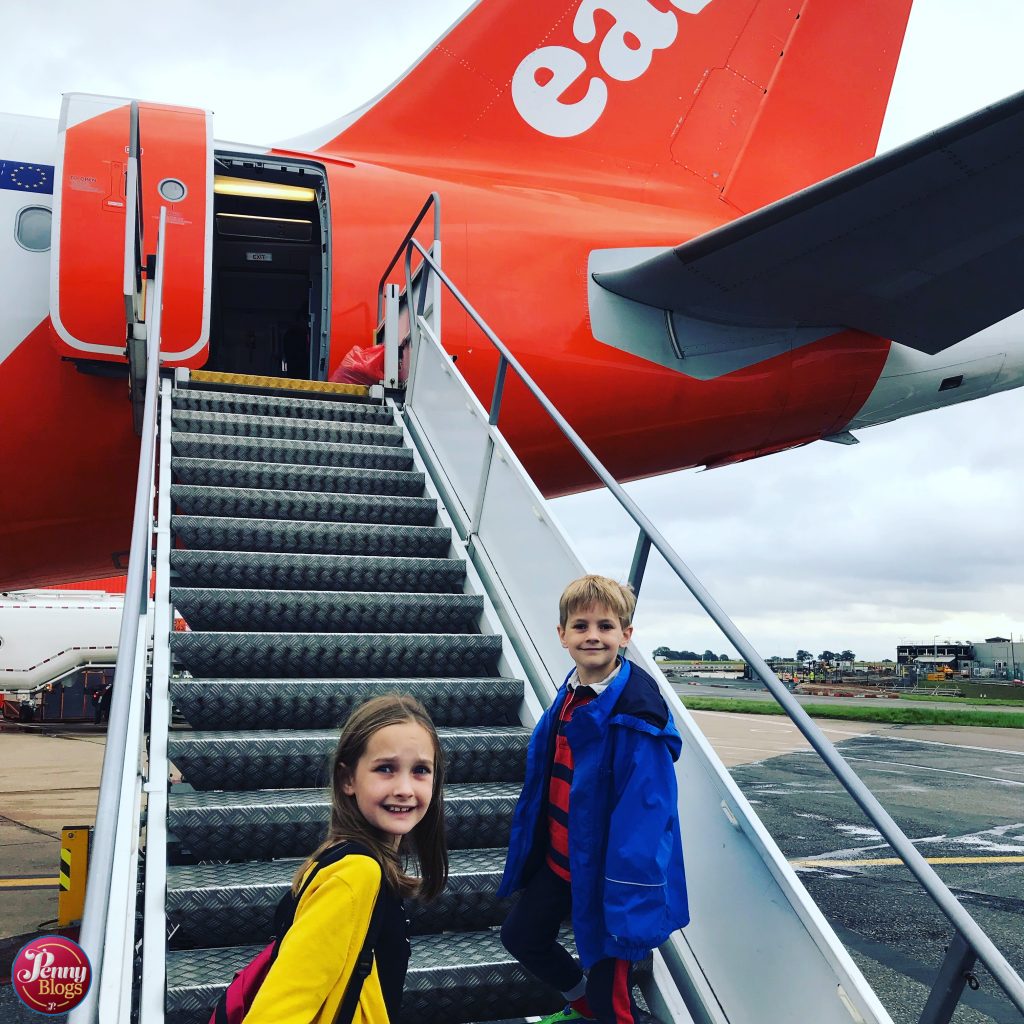 The other motivation behind my trip with that Little Miss C and Master C had no recollection of ever going on an aeroplane. LMC went to Madeira with me and her dad when she was under 2 and both of them came with us on a trip to Denmark for a wedding when Master C was just 9 months old. They've both been desperate to fly somewhere for a while, but the cost and work schedules meant that it didn't really look possible this summer. I'd already got a long weekend planned in Norfolk as a "proper" holiday, so decided that a slightly mad day trip would make the whole thing even more exciting for them.
Making the most of our time was key with this trip, so we bit the bullet and paid for on airport parking at Luton. This meant that we were able to leave home at 6.30am, get to the airport at 6.45am and by some sort of a miracle by 7.15am we were already through security and sat enjoying a second breakfast airside. Why isn't it ever that fast when Bonn is going through there for work?
Edinburgh Tram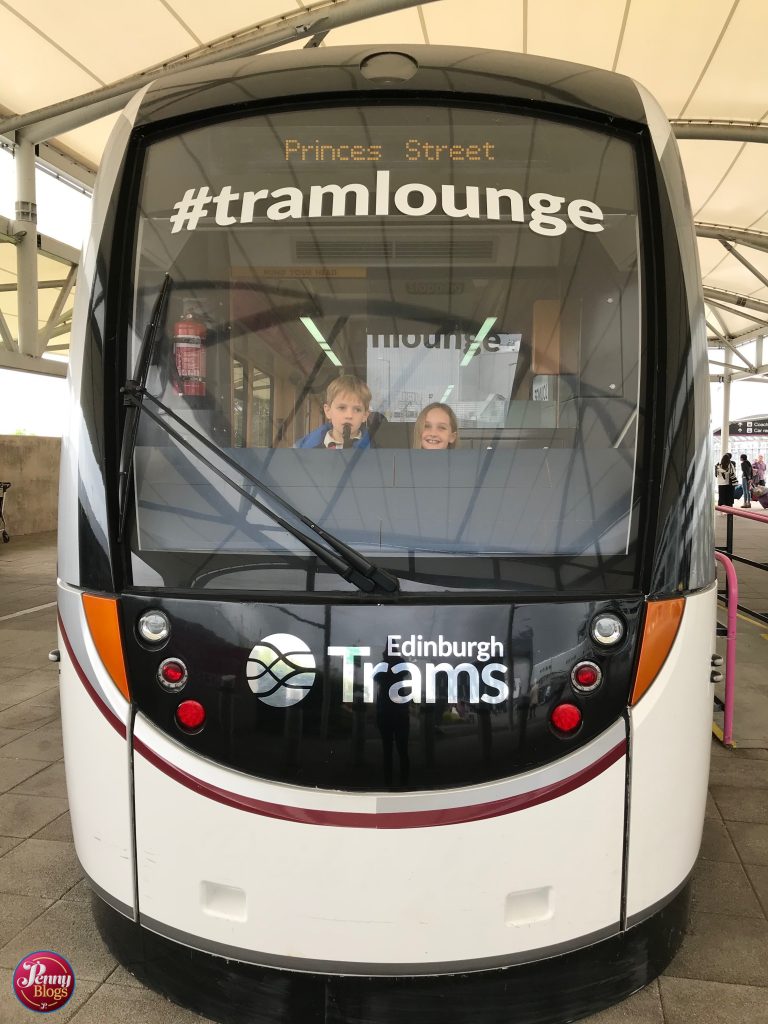 At the other end we took advantage of Edinburgh's tram system. Just a short walk from the airport's arrival hall is the tram stop and from there it takes you straight to Princes Street in just 30 minutes. It's super convenient and not that expensive either. Master C had also been asking to travel on a tram somewhere for ages so it kept him rather happy.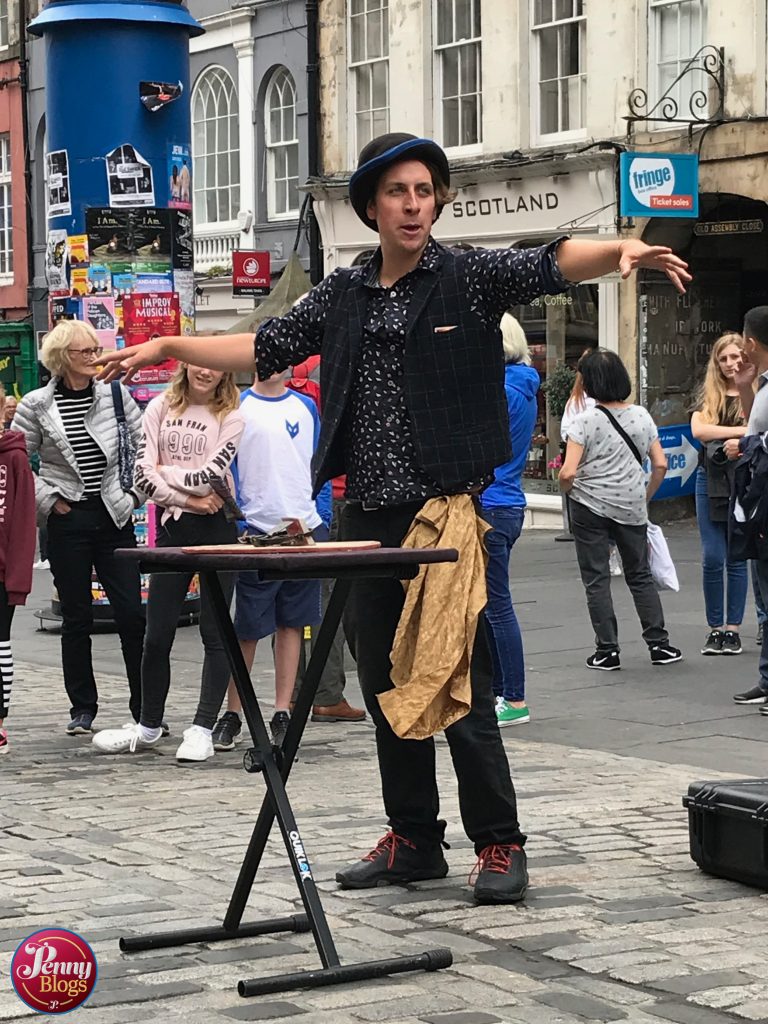 We went to Edinburgh without any real plans as to what we'd do for the day so it was a bit of a case of just going with what we found once there. When we got off the tram we headed over towards the Royal Mile (via the Golden Arches for lunch!) and soon found ourselves part of the crowd for a street magician as part of the run up to the Edinburgh Fringe. The kids thought this was fantastic fun and thoroughly enjoyed this unexpected bit of entertainment.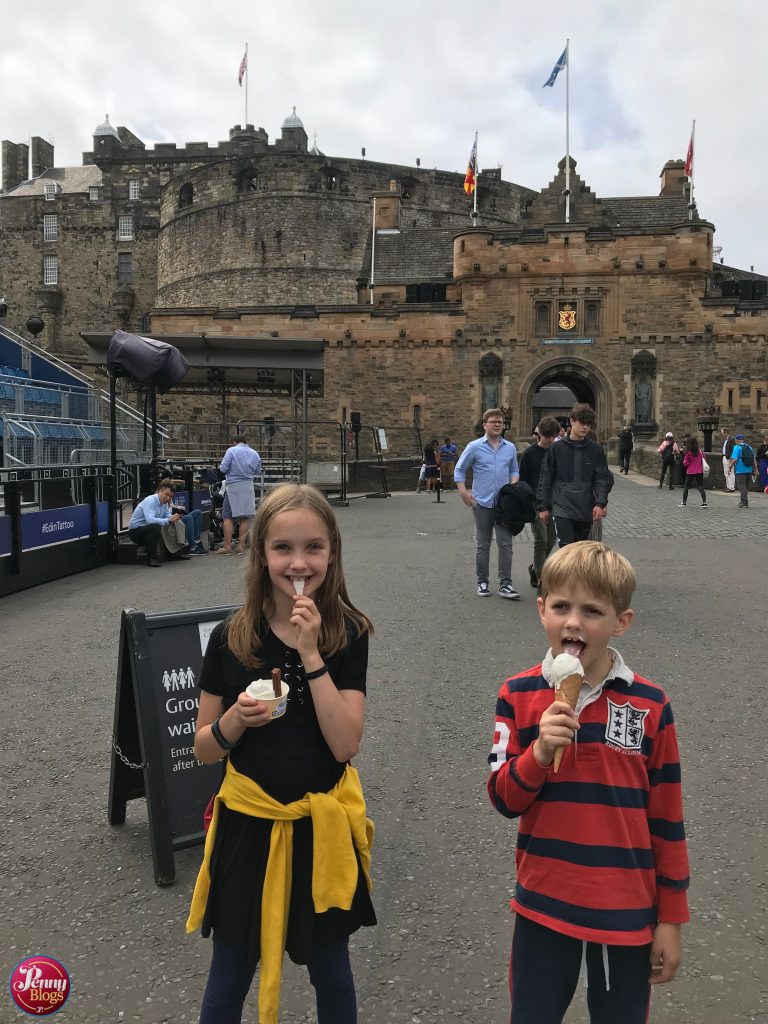 Continuing up the Royal Mile we headed towards the castle, stopping off on our way at numerous souvenir shops so the kids could admire the various kilts on offer and the variety of Harry Potter merchandise that everywhere seems to sell.
Camera Obscura and World of Illusions
After admiring the castle from outside (I wasn't nuts enough to pay to try to go round it with a baby in a pushchair!) we then headed back to the Camera Obscura and World of Illusions. Years ago I visited the Camera Obscura and thought it would be a fun thing for the kids to see. What I hadn't banked on though was the amazing World of Illusions that it is now part of. I thought we'd stay there an hour or so and then head on to the Museum of Scotland. How wrong I was!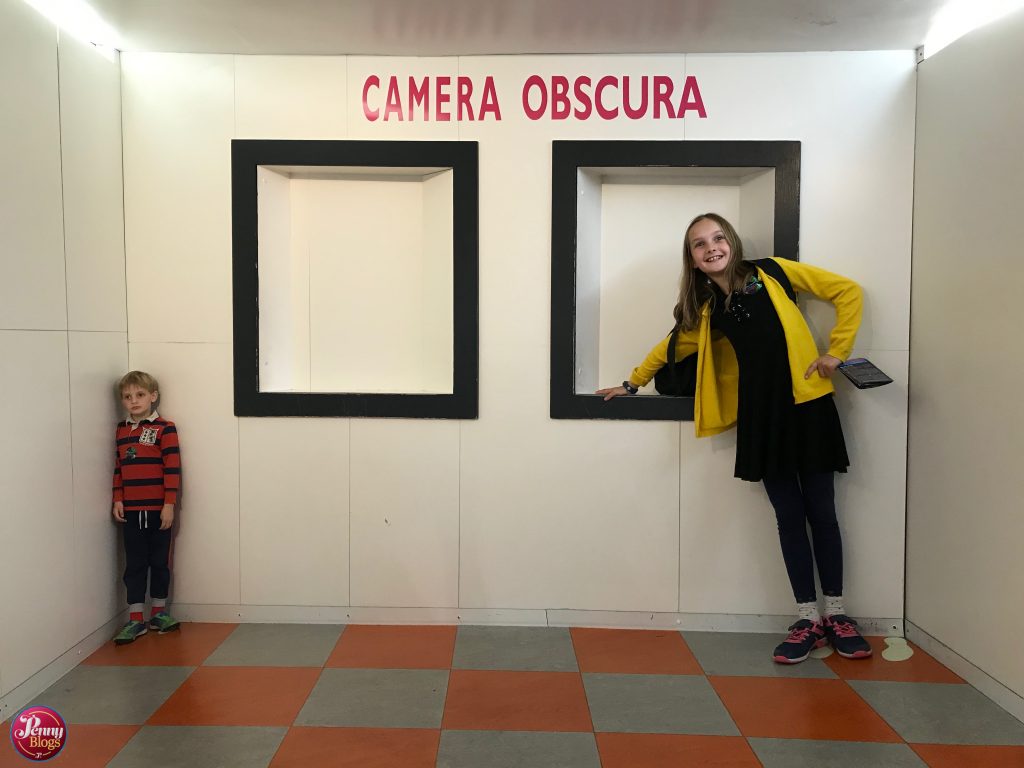 We ended up at the World of Illusions for the rest of the day. The kids thought it one of the most amazing places they'd ever been, and I'm inclined to agree with them. I'll explain exactly why in a separate blog post – watch this space.
All too soon our day in Edinburgh was coming to an end and we hot-footed it back to Princes Street via a quick pizza and a wander down Victoria Street (supposedly JK Rowling's inspiration for Diagon Alley) to pop in the various Harry Potter themed shops there.
Travel broadens the mind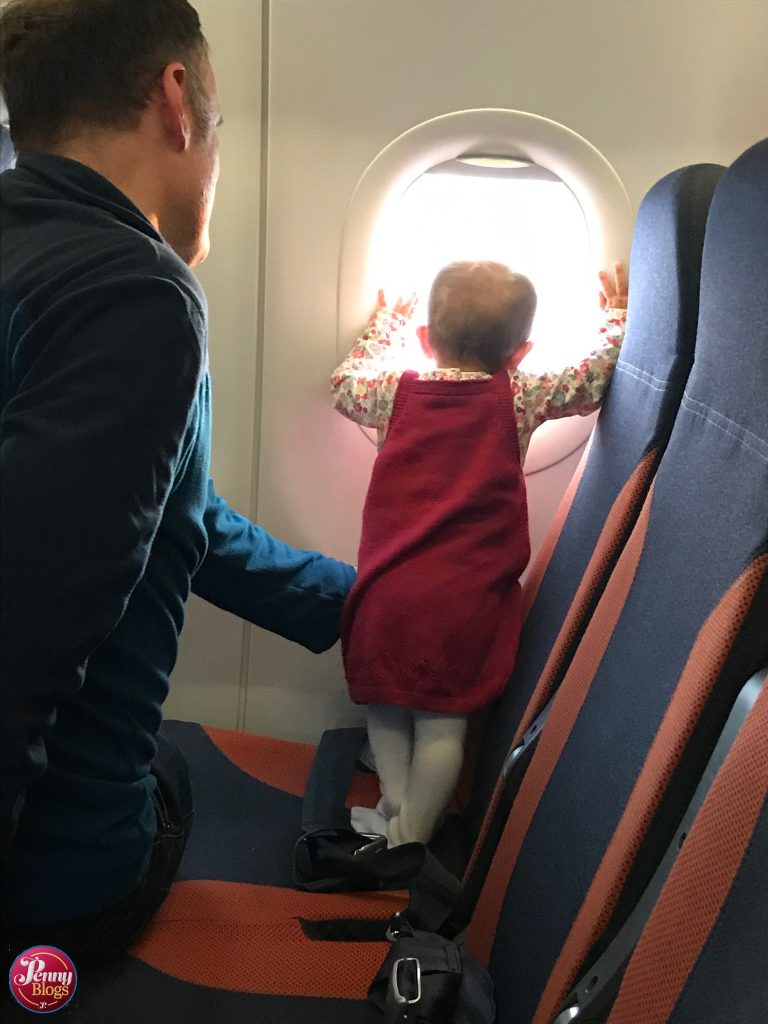 I won't deny that we only feel like we've scratched the surface with Edinburgh, but that just gives us an excuse to return again. The aim of the day was to give the kids an adventure, and that's certainly what we achieved. From leaving Luton full of apprehension about what flying was going to be like, they returned confident flyers. Purposefully climbing the stairs of the aircraft at Edinburgh without even a backwards glance.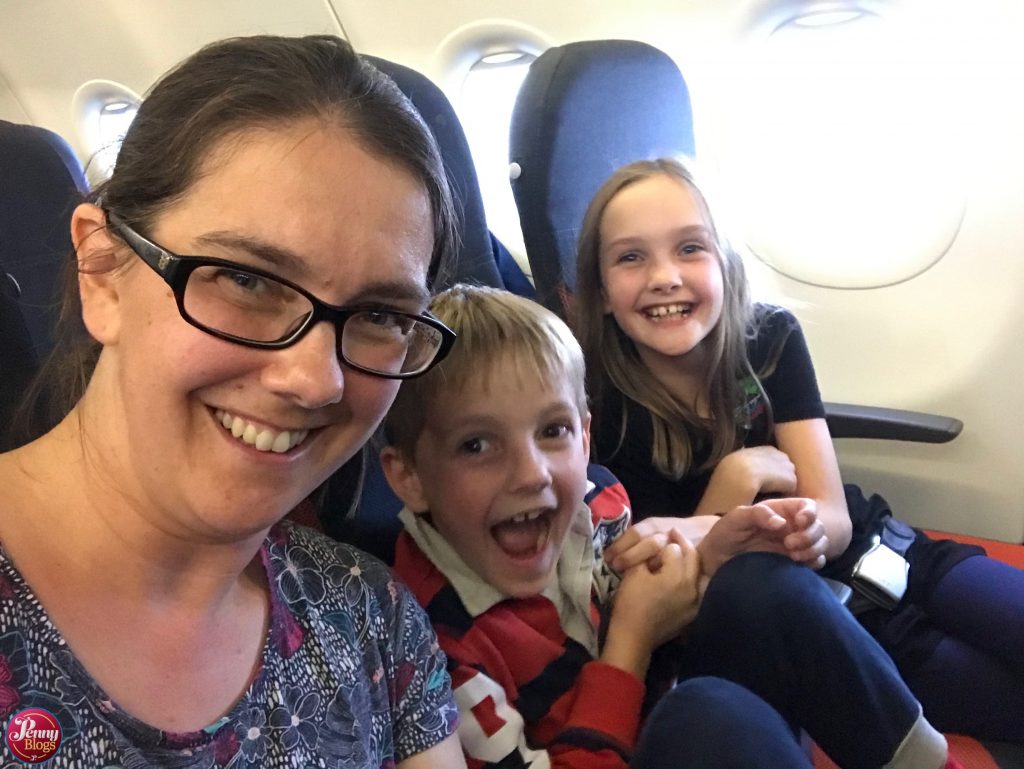 They say that one of the most important parts of parenting is giving your children experiences to help them in future life. I like to think that's exactly what I achieved with this trip. After all, travel broadens the mind like nothing else.