In our time together Bonn and I have travelled rather a lot. Especially around the UK. Jumping in the car, on a train or on a plane became almost second nature to us both. We could pack in a matter of minutes, always managed to find our way around somewhere new and knew exactly where to look to find a hotel that would meet our needs. Now that Tube Stop Baby has joined us and we're travelling with a baby a few things have changed. We certainly don't travel as light, but the other thing we're reconsidering is where we stay.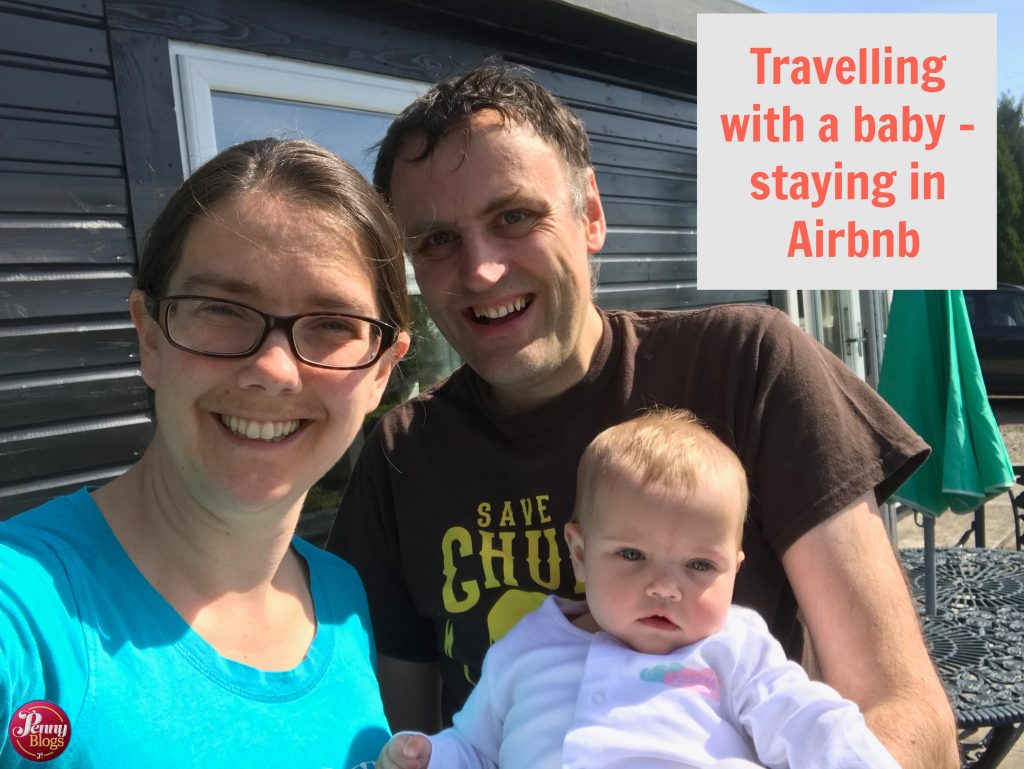 Hotels always used to work for the two of us. Clean and simple and with all the amenities we needed. With a baby though all being in the same room isn't always ideal. Nor is trying to calm a baby at 2am when they're having one of those "I don't know what's wrong, but I'm going to cry and anyway and resist all your efforts to soothe me with milk" moments. I'm always petrified that we're going to end up waking the people in the next room.
Last year saw us pop our Airbnb cherry with our honeymoon when we stayed in a friend's barn conversion up in the Peak District. I always knew the accommodation itself would be lovely, but what we were impressed by was the whole process of booking through Airbnb. The way that they vet you before renting out a property to you and the whole process of checking in via the site too. It was straightforward and hassle free.
When looking for somewhere to stay in Cornwall recently we initially went for a hotel, but soon found that all the ones nearby were either full or above our work budget. One of us wondered about seeing if we could find something on Airbnb and I'm so glad we did. What we ended up with was just perfect and helped to change what could have been a relatively dull work trip into what felt like a special little holiday.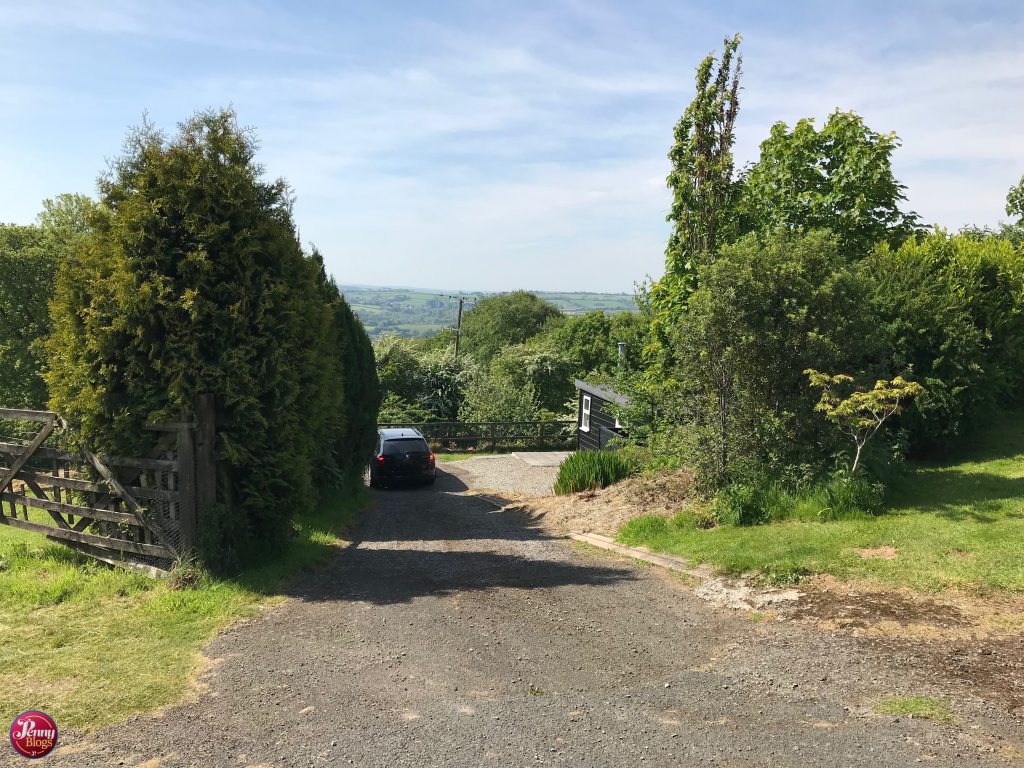 We ended up booking a small one bedroom private "lodge" that was only a five minute drive away from where Bonn needed to be for work. Far closer than any of the hotels we'd been looking at. For less than the cost of a hotel we ended up with our own private bedroom, living room, kitchen and bathroom. The extra bonus was the stunning views and private patio area outside looking out over the valley.
Quite simply put – it was utterly gorgeous!
On a practical level it also worked perfectly for the three of us. We took TSB's travel cot with us and there was plenty of room in our bedroom to put it up and still have plenty of room to walk around. The living room had enough floor space for me to put down a play mat and her to roll around to her heart's content. Not something that most hotel rooms have space for.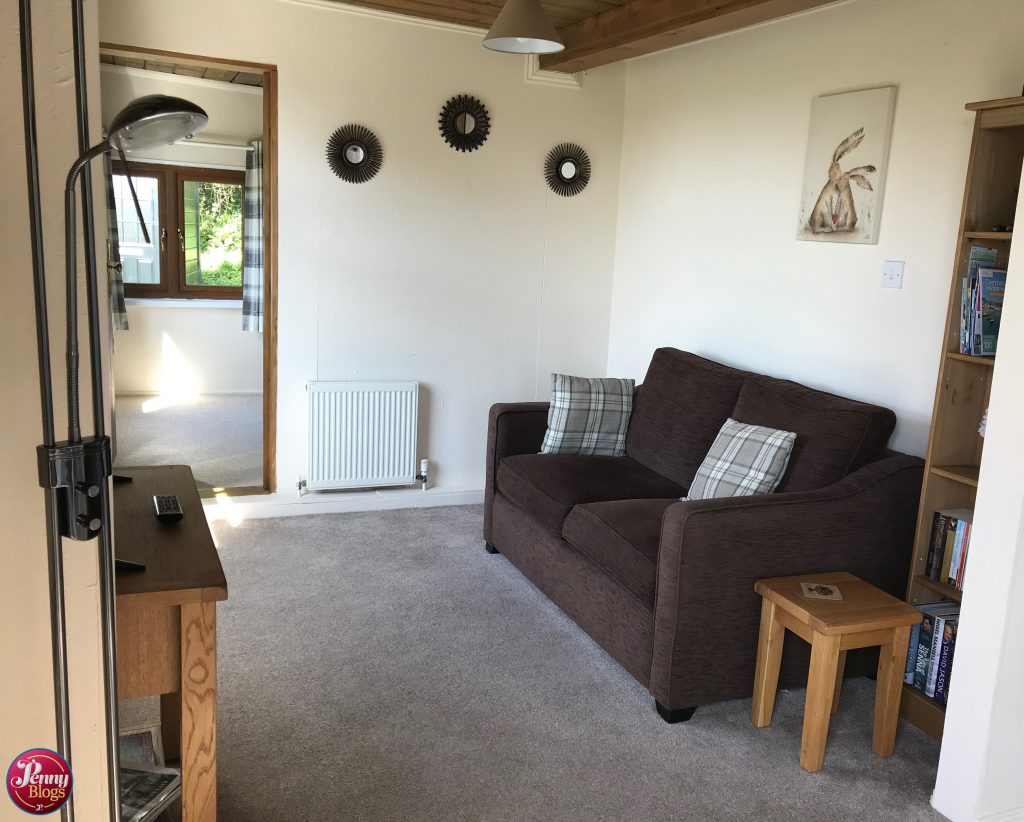 We also had the space to prepare meals for ourselves to fit in with her schedule and to prepare food for her too. In the evening we could put her to bed and actually sit in comfort watching TV whilst she was in bed, rather than having to quietly sneak around a dark hotel room whilst trying not to disturb her.
Yes, the property only had a shower, but we just bathed her in the kitchen sink instead. Surely that's a right of passage for babies anyway?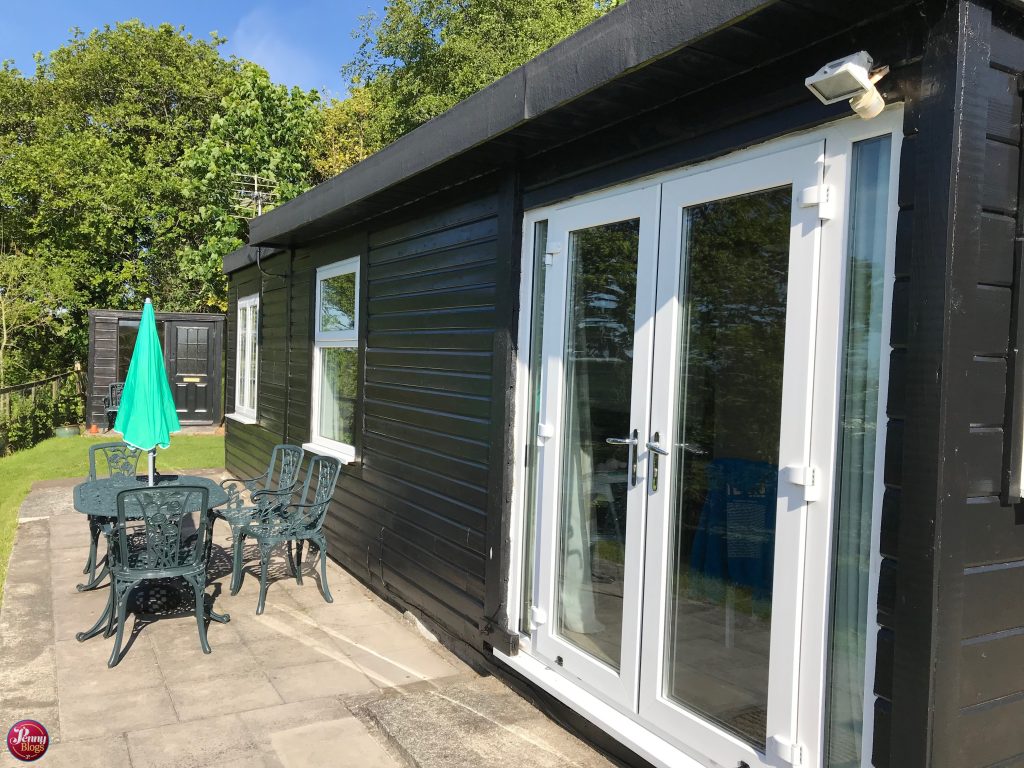 Really it just worked out perfectly and made us realise that whilst she's young like this our hotel staying days may be behind us. Airbnb just gave us flexibility and comfort for travelling with a baby that most hotels simply can't do – especially if you're looking at the budget end of the hotel market. I'm also yet to find a Premier Inn that offers you a private terrace with gorgeous views!
We've already got a weekend away booked in an Airbnb property for later in the year, but we're now using the site to book future work trips away too.
Disclaimer: We have paid for all our Airbnb trips in full and have received nothing for writing this post. We just wanted to share our honest experiences. I have included an invite link in this post that would make money should anyone join Airbnb and make a booking through it.