London can seem awash with museums, but I'm not sure that all the ones away from the centre are as well known. That certainly seems to be the case with the RAF Museum in Hendon. It may be out in Zone 4, but it's only a 30 minute tube ride, and not far from the M1 if you're travelling by car.
For anyone with an interest in aviation, military or just technology in general you won't be disappointed with the RAF Museum, and there's so much to see and do there that it's very easy to spend a full day at the museum.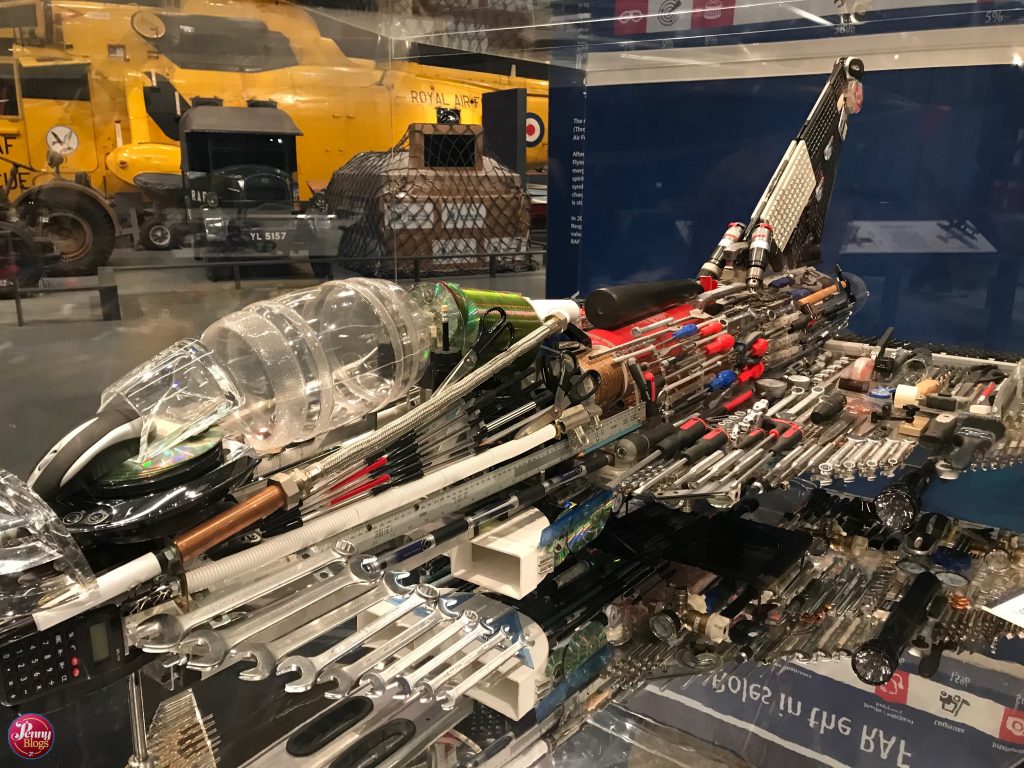 For those that may have visited the museum before, it is worth pointing out that there has been quite a re-vamp over the last few years with the museum reopening in 2018 to celebrate the RAF's 100th anniversary.
What is there to see at the RAF Museum?
Our visit to the RAF Museum took in the newest part of the museum's offering – Hangar 1 – which focuses on the first 100 years of the RAF. With lots of real life accounts of what it is like to work and live as part of the RAF's family it is a great way to start your visit to the museum.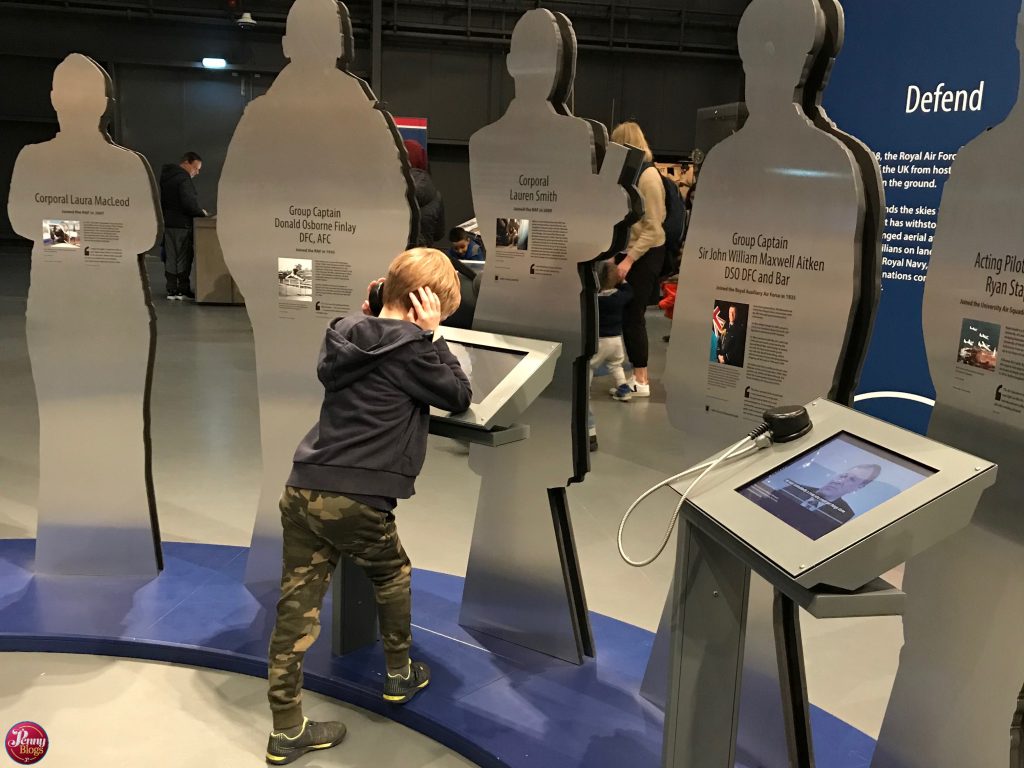 There's plenty to read and look at, but for kids (large and small) there are also several hands on games to help you get a feel for the skills needed by the RAF.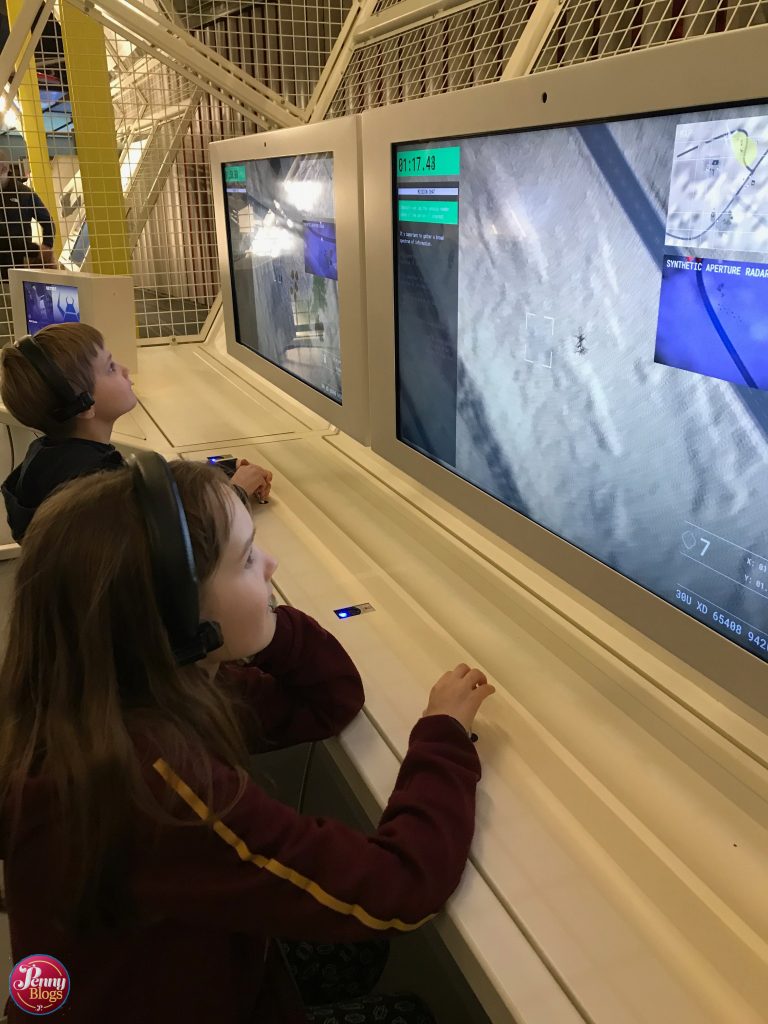 This hangar also features the RAF First to the Future gallery which uses simulators and other interactive exhibits to help visitors really get an understanding of what it is like to be a Hawk pilot or a drone operator. My older kids both had an absolute ball in this part of the museum.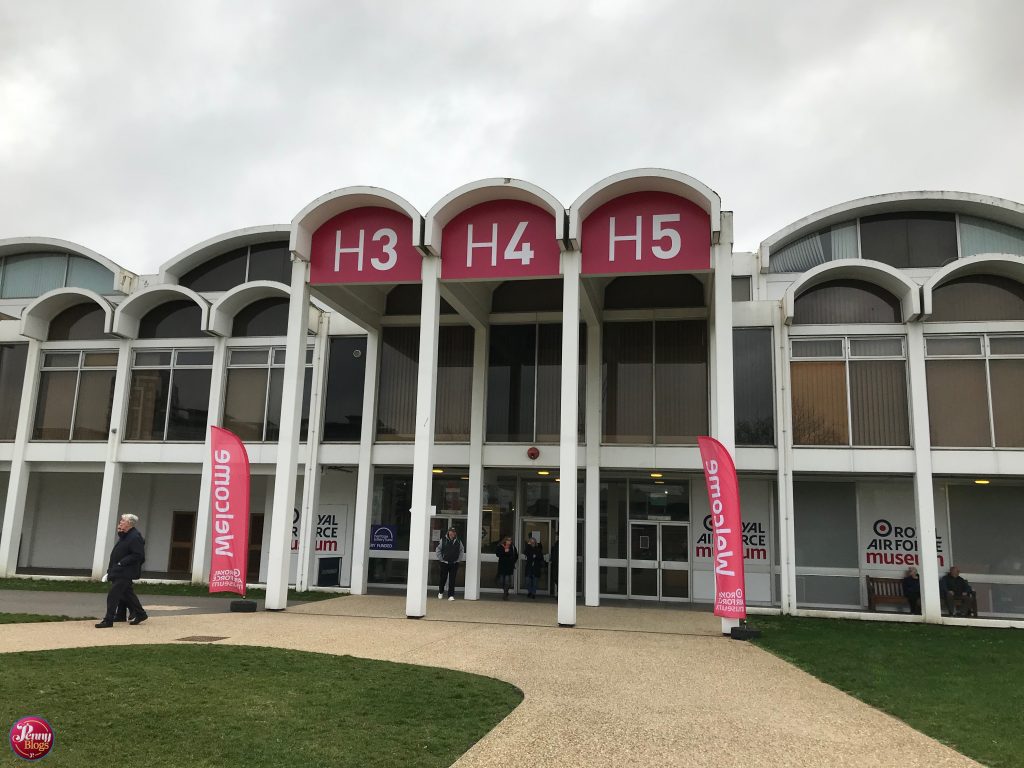 With only half a day at the museum we didn't have time to visit all the hangars, but did spend an enjoyable hour or more in hangars 3, 4 and 5 that no only house the indoor picnic space (brilliant if you're trying to have a winter day out on a budget) but also everything that comes under the broad heading of War in the Air 1918 – 1980.
With separate sections on the Battle of Britain, Bomber Command, Helicopters and Wings over Water it really does cover a huge range in the same way that the RAF itself does. My kids' favourite part of these hangars though is always the section that houses a reconstruction of an aircraft factory that was hit during a bombing raid. Not only does it open up an interesting conversation with the kids about where the enemy might target, but my kids are always super excited about the fact that there's running water to depict a water pipe having been hit!
RAF Themed Kids Playground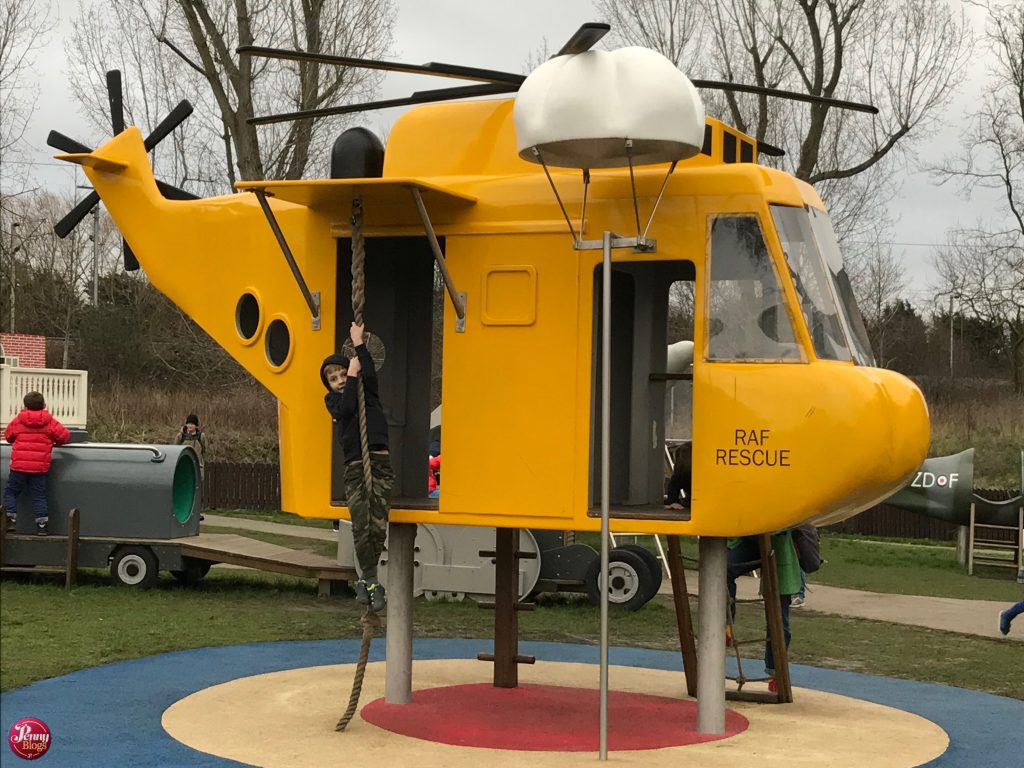 With only half a day at the museum we simply didn't have time to see everything, but it is worth mentioning the playground area. My kids always need somewhere to let off a bit of steam and there is a brilliant RAF themed outdoor play area – think planes and helicopters, as well as a model of one of the nearby buildings on the site. It's nicely fenced off to keep it safe, lots to do for all ages, and for the parents the cafe with outdoor tables is right next door! You can tell a parent was involved in the planning of that.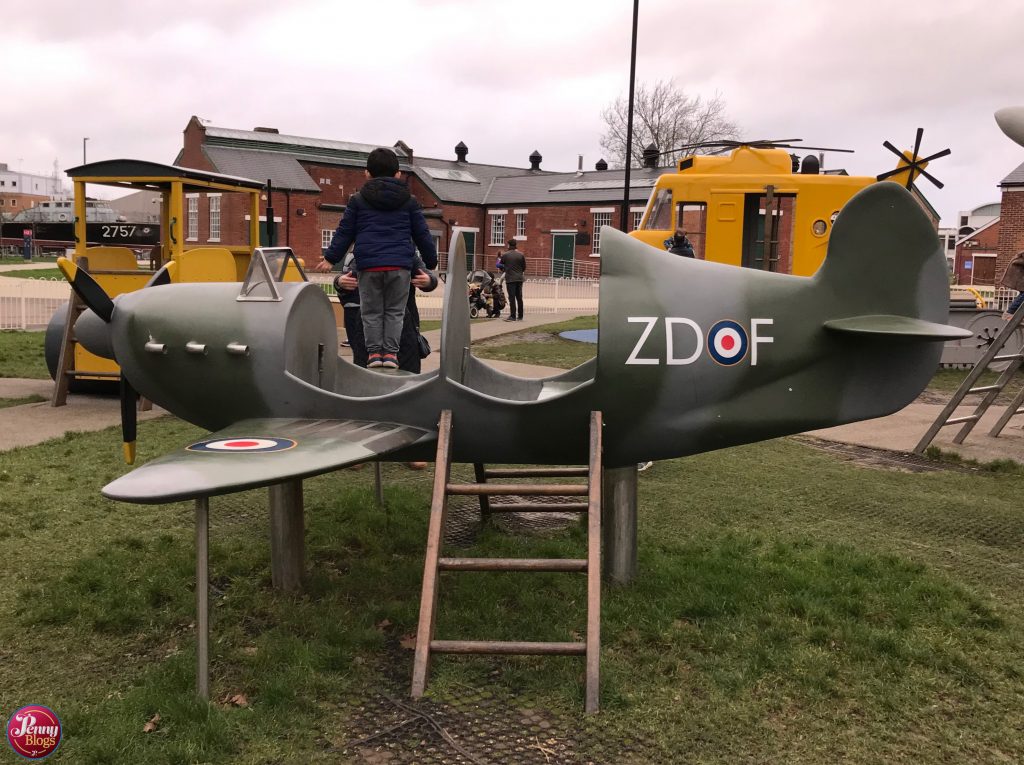 Practicalities of visiting
One of the best bits about the RAF Museum is that it is free to visit. They do ask for donations and you do have to pay for car parking – but the charges for it are very reasonable, especially when you consider that you're not being hit by a high entry fee.
If you're planning a visit to the RAF Museum in Hendon there's a brilliant page on their website about getting there. There's also plenty of information on the site about the different hangars and what they contain, as well as details on exhibitions and special events.
If you're not near London, did you know that they also have a separate RAF Museum in Cosford in Shropshire?
Want to read more?
If you're looking for places to go on a family day out, or museums to visit then make sure you take a look at the other places we're written about here on Penny Travels.
Disclaimer: We visited the RAF Museum in London in January 2020. We did so of our own free will and were not asked in any way to write about our visit.