The idea of needing to recycle and upcycle is everywhere at the moment. And understandably so. What not everyone realises though is that it's not just things at home that can be recycled. Have you ever thought about recycling a train? Those people at Vivarail have. That's exactly what they've done with their new Class 230s. They're upcycled D-stock trains  that previously used to run on the London Underground.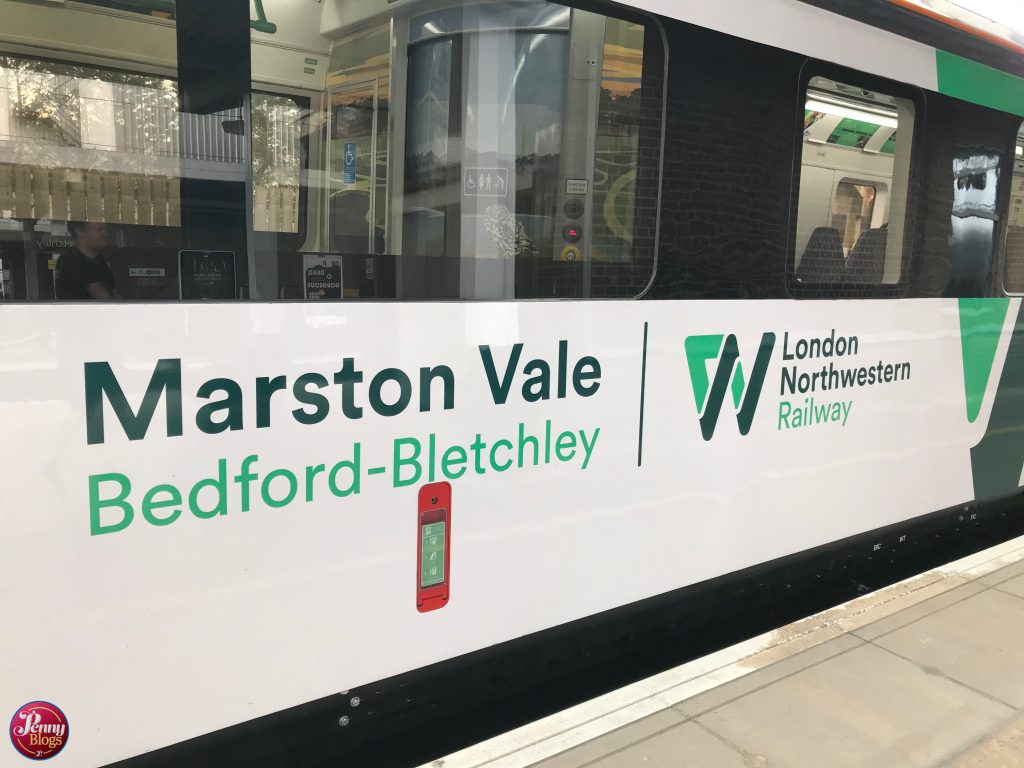 Upcycled trains
It's really a fascinating bit of engineering where they have been converted from electric trains that take power from a third rail into diesel two car units.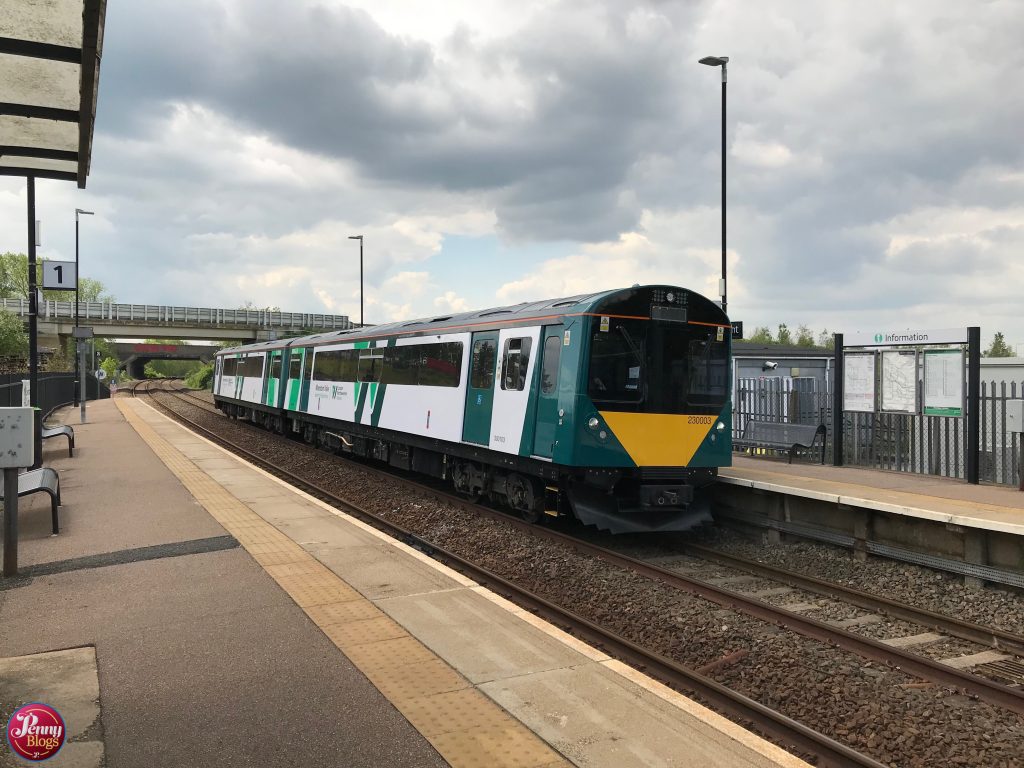 The Marston Vale line, a community rail partnership run by London Northwestern that goes between Bedford and Bletchley, has three of these two car units (one to go in each direction, and a spare). I'm pretty sure any London Underground fan wants to go and ride them, just as much as they do the Island Line vintage trains down on the Isle of Wight.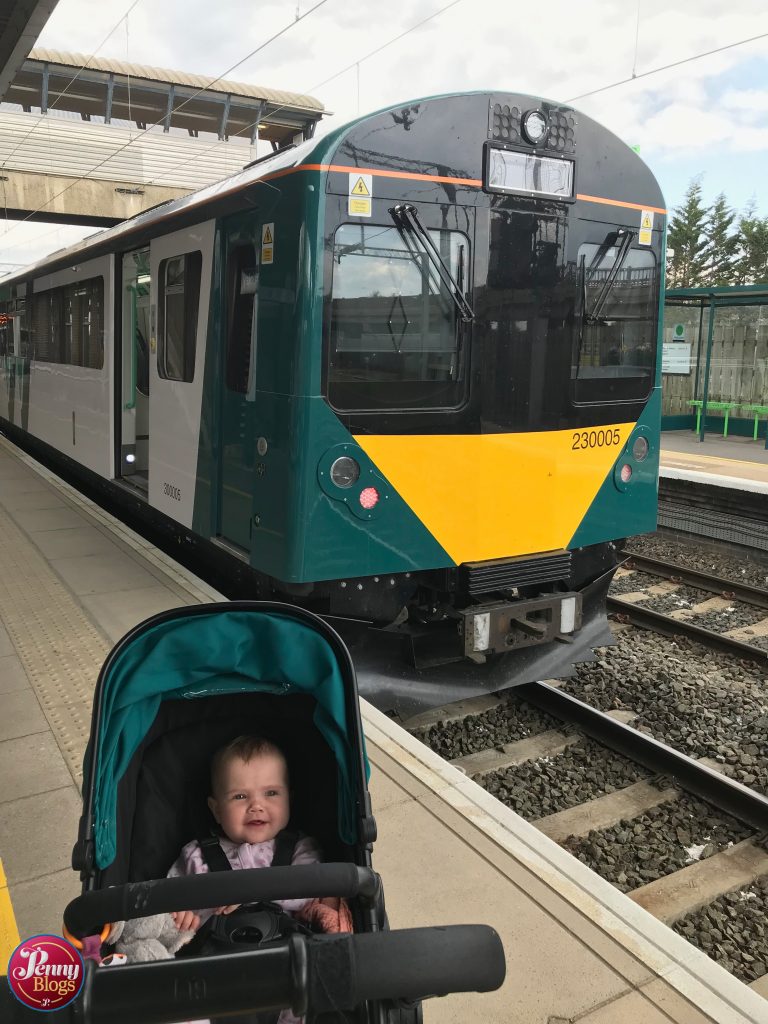 We decided to take a trip along part of the Marston Vale line with the kids, partly as as way of making a trip to Bletchley Park more attractive to my six year old, London Underground and train loving son. It did the trick. The idea of an upcycled D-stock, or as he put it a "recycled underground train" made it a very attractive option. We decided to start our journey at Ridgmont Station, which is conveniently located extremely close to the M1 at junction 13.
Ridgmont Station
I'd heard of Ridgmont before and wanted to go and suss the place out before a return trip with less children. It is an unstaffed station, but one with a small heritage centre and shop, as well as a well respected tea rooms. We will be back to do the place justice in the future.
The other thing that made me choose it as a place to start our journey was the convenient car park just across the tracks. It may not be large, but by the time we returned to our car we were the only ones parked there. And it was free too!
At the moment you can't buy tickets at the station (the Heritage Centre don't sell them, but the staff there are incredibly useful at answering any train related questions you might have) but we spotted a ticket machine under wraps on one of the platforms, so I'm guessing it's coming soon. For now though you buy tickets on the train itself from the onboard staff. They can accept credit cards and railcards on board much as you can at any ticket office.
What's a class 230 like?
The trains themselves look incredibly smart, and although their basic structure is recognisable from the District Line, the differences are remarkable.
Firstly, the ability to squeeze in a Diesel engine. I guess it makes you realise just how big all the electric motors originally were. The new livery looks incredibly smart though, and to those not in the know I don't think you'd guess that you were on something up cycled.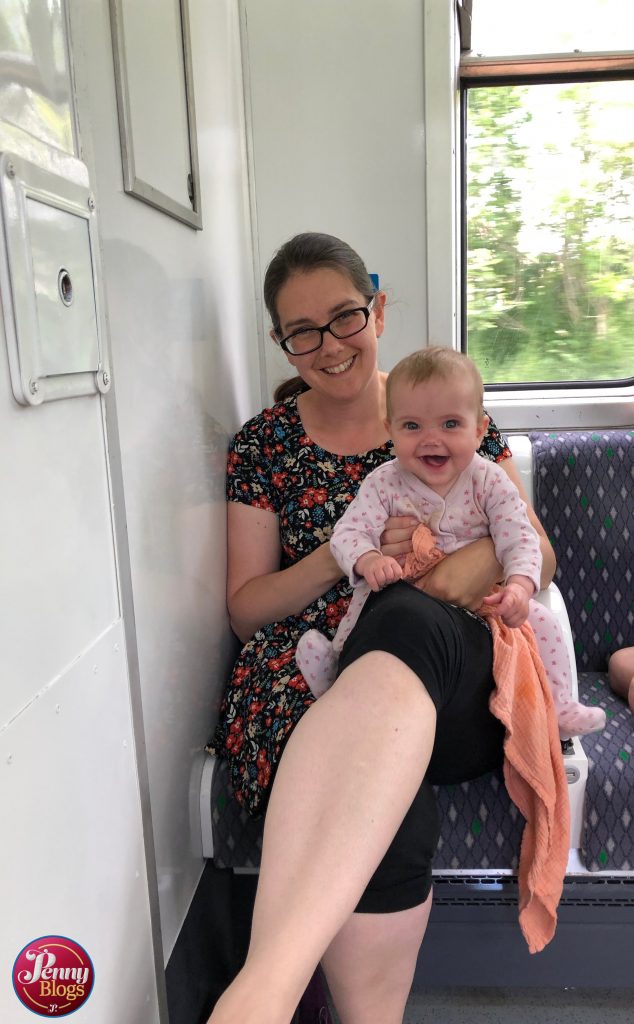 Inside the train there are a few hints to what went before. The doors between the two units are obviously to anyone that has travelled on older underground trains. The sideways seating that is used in part of the train is also a bit of a giveaway. Elsewhere in the train though they've put in usual "airline" seating and even a few tables too. A far cry from what people used to put up with on the District Line.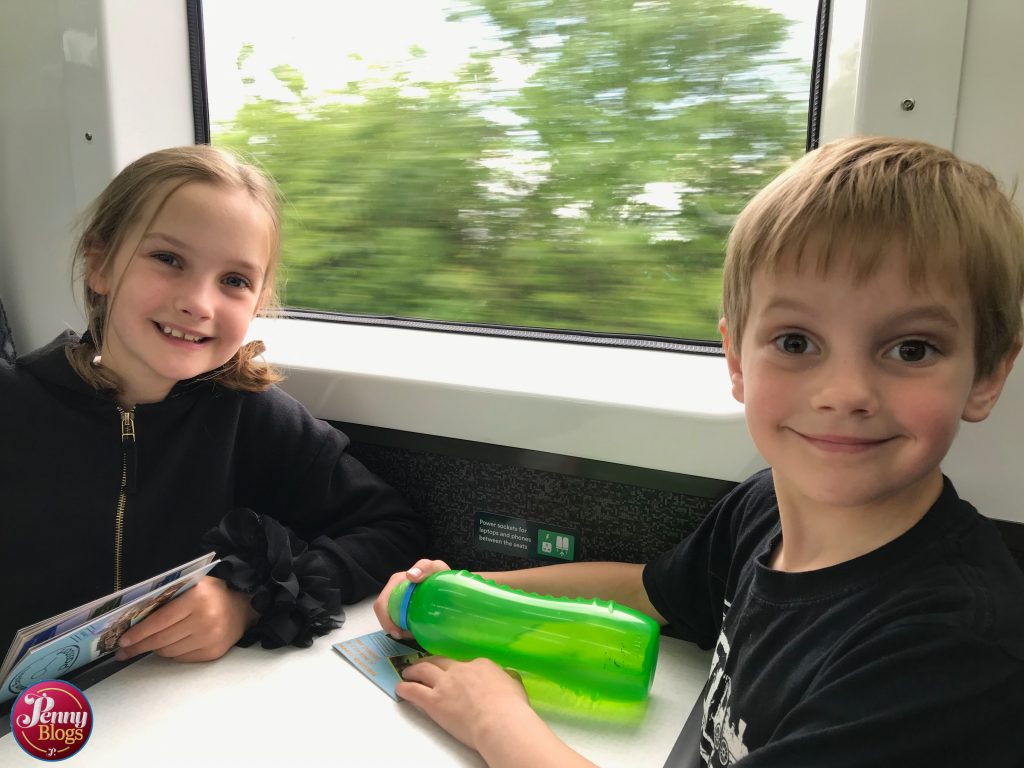 Another nice addition is charging points. The tables and airline seats have proper three pin plugs, but the sideways seating has USB ports at the base of the arm rests. Perfect for commuters who needy to give their phone a quick burst of charge.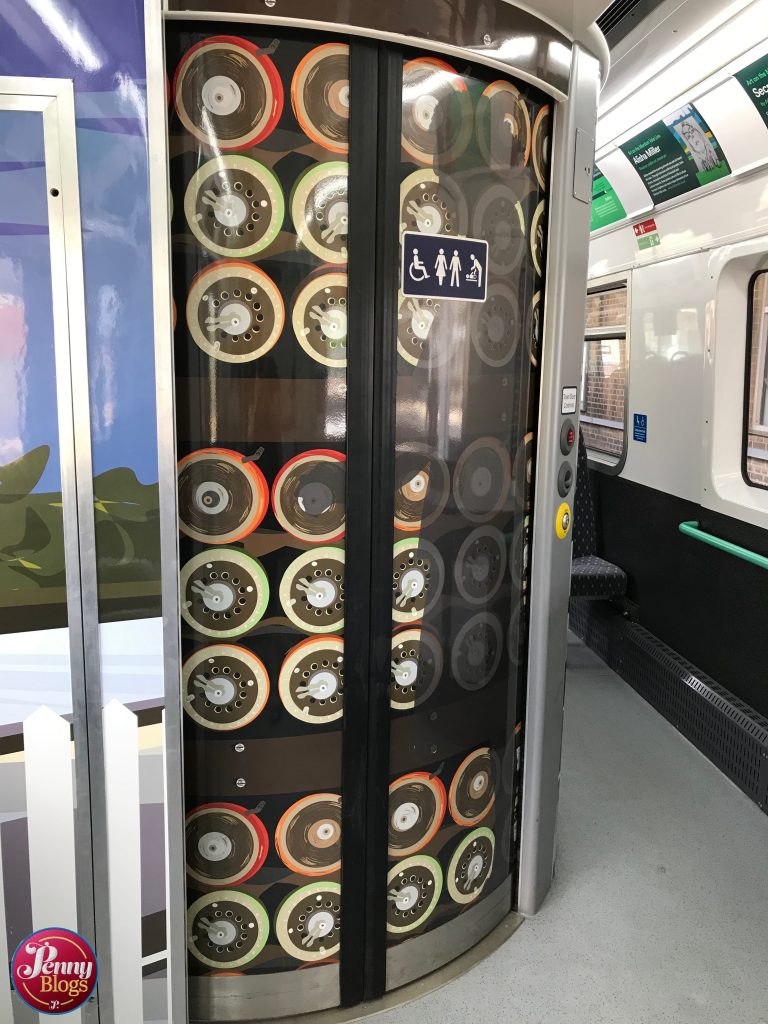 The other thing they've squeezed in is an on-train toilet. Even though I have to admit that it did seem to smell a bit on the train we were on!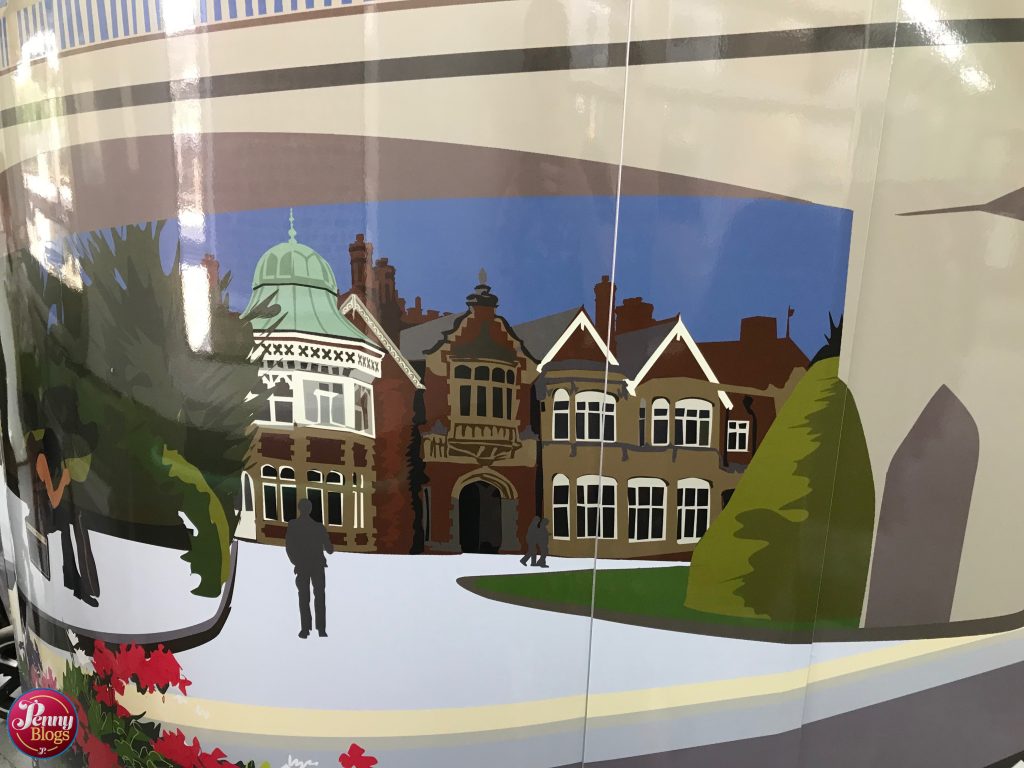 The outside of them all has been very artistically decorated with images of Bletchley Park, not just the Manor House, but also the Bombe computer too. How they've managed it though is quite impressive. The D-stock feels a whole lot more spacious than it ever used to and you really do feel like you are travelling on more than just a two car unit.
Bletchley Park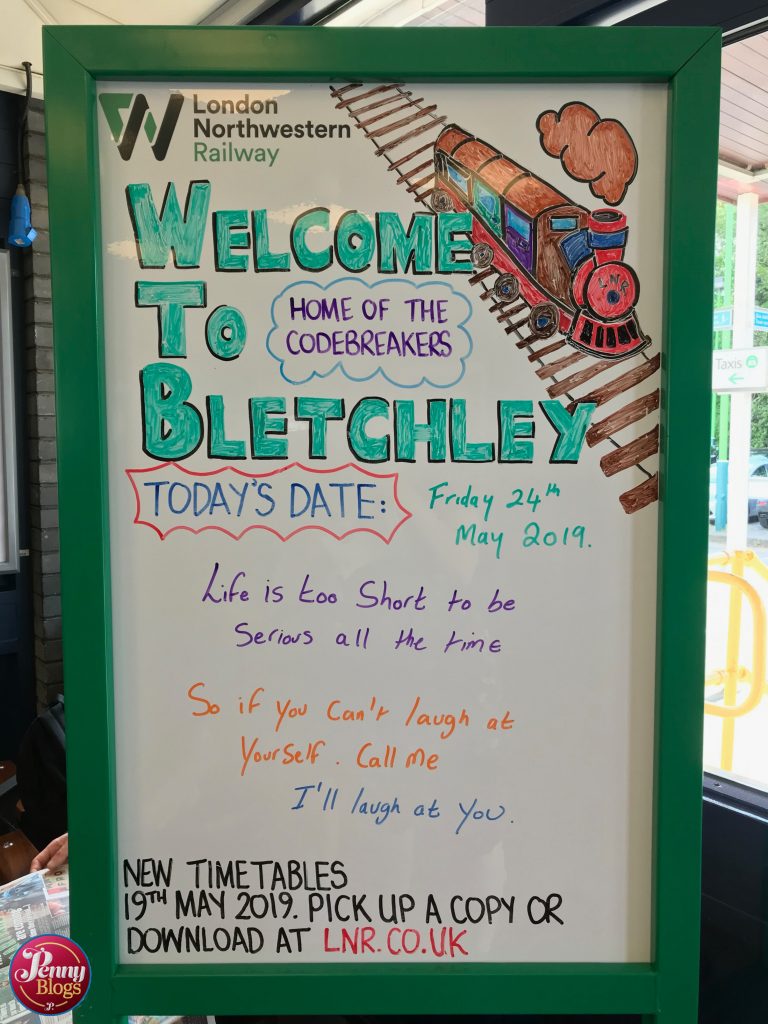 The real purpose behind our trip was to get to Bletchley so that we could do a family trip to Bletchley Park. This amazing slice of WW2 history is located just a short walk away from Bletchley Station and is well worth a visit. Bletchley played a pivotal, very secret, role in the war and it's only over the last 20 or so years that the full truth has come out as to what went on there. The museum itself is incredible. Full of fascinating information and making full use of modern day technology to tell the story of Bletchley Park. We feel like we only scratched the surface after a couple of hours there and we will definitely be back for a return visit. Especially since your ticket is valid for a whole 12 months. If you're an English Heritage member you can even get 20% off the admission price. Once we've been back expect to see a much more detailed account of our visit here on Penny Travels.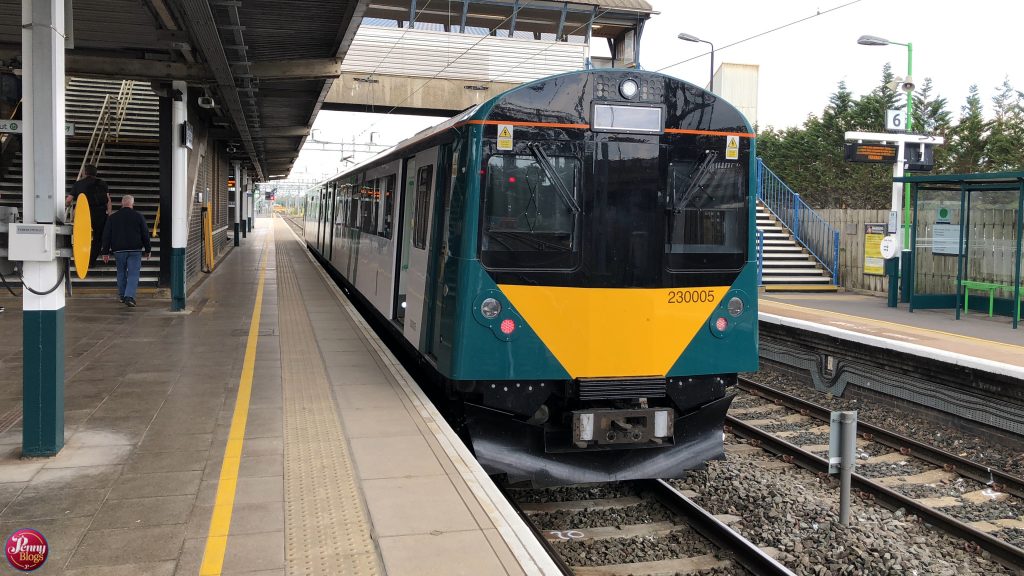 Once our visit was over though it was back on the train to Ridgmont. It seems the Marston Vale line is actually far busier than I expected it to be, with many people using it as part of their regular commute to and from work. As a visitor though it felt well worth the trip to see just how it is possible to upcycle a train and surely it's somewhere you just have to visit if you're a proper London Underground fan.