Remember our plan to take a photograph of Tube Stop Baby with the roundel at each station we visited? Well, our trip to Upminster revealed a bit of a flaw in that plan. It turns out Upminster doesn't have a roundel. Nor do Barking, Richmond and Wimbledon.
The "problem" is that these stations are all not owned or managed by TfL despite being served by London Underground, hence none of them have the classic TfL roundel signage at them! Yet another example of why I should do my research before we head out with our Oyster cards.
Not realising the lack of London Underground branding until we got there made Upminster seem like a bit of an anticlimax in our day's travels. After the Art Deco feel at Upminster Bridge, Upminster just felt a bit anonymous if you know what I mean.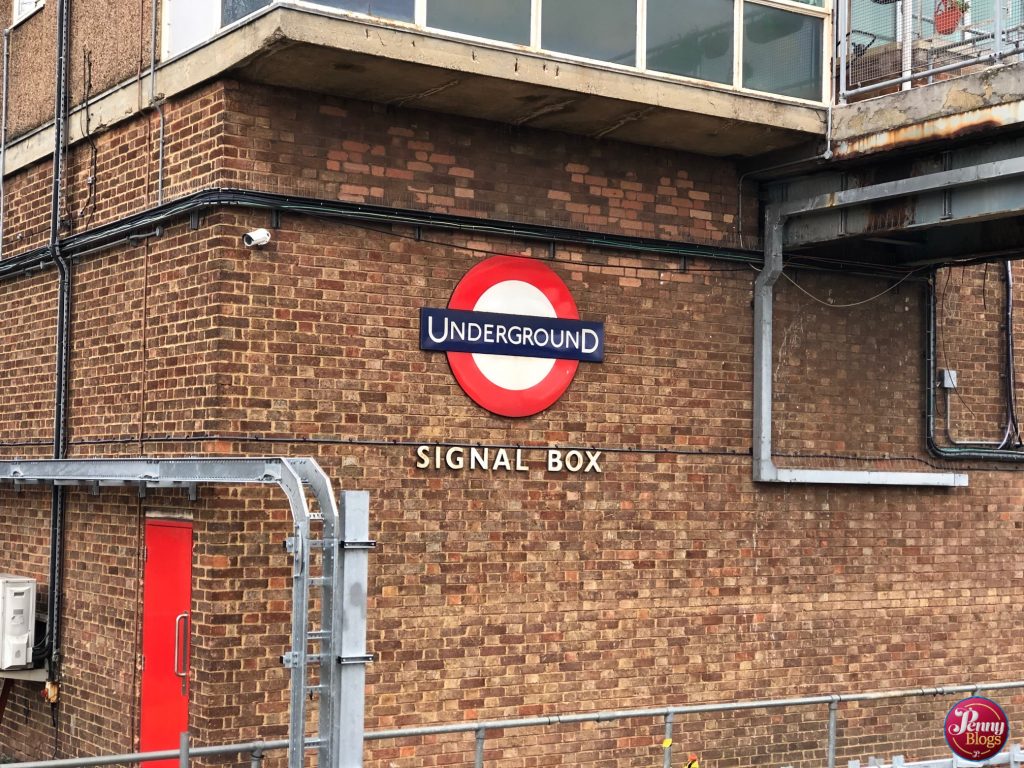 If you look carefully, there is one roundel to be found at Upminster though. One the side of the District Line signal box that you can see at eastern end of platform 5.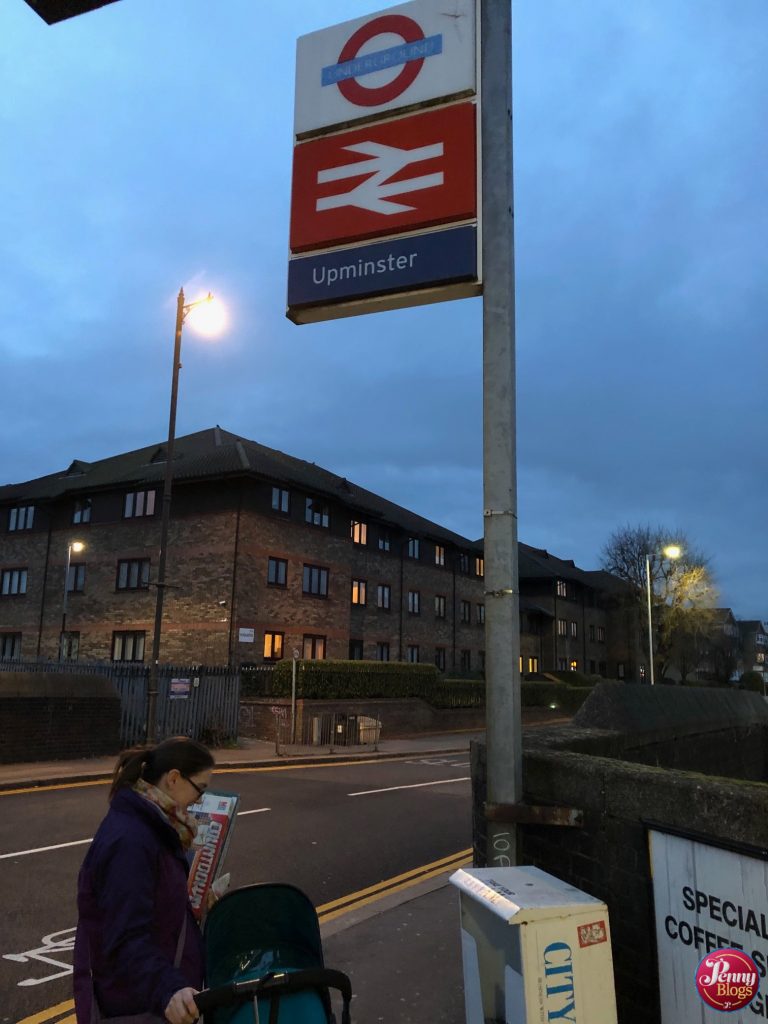 It's not really positioned so that we could get a photo of Tube Stop Baby with it, so instead we made do with the roundel at the bus stop outside the station instead.
As well as being at the Eastern end of the District Line, Upminster is served by the c2c trains out of London's Fenchurch Street (a station that has to be visited purely because it's on the Monopoly board!) and also is the terminus for the Romford to Upminster part of the London Overground.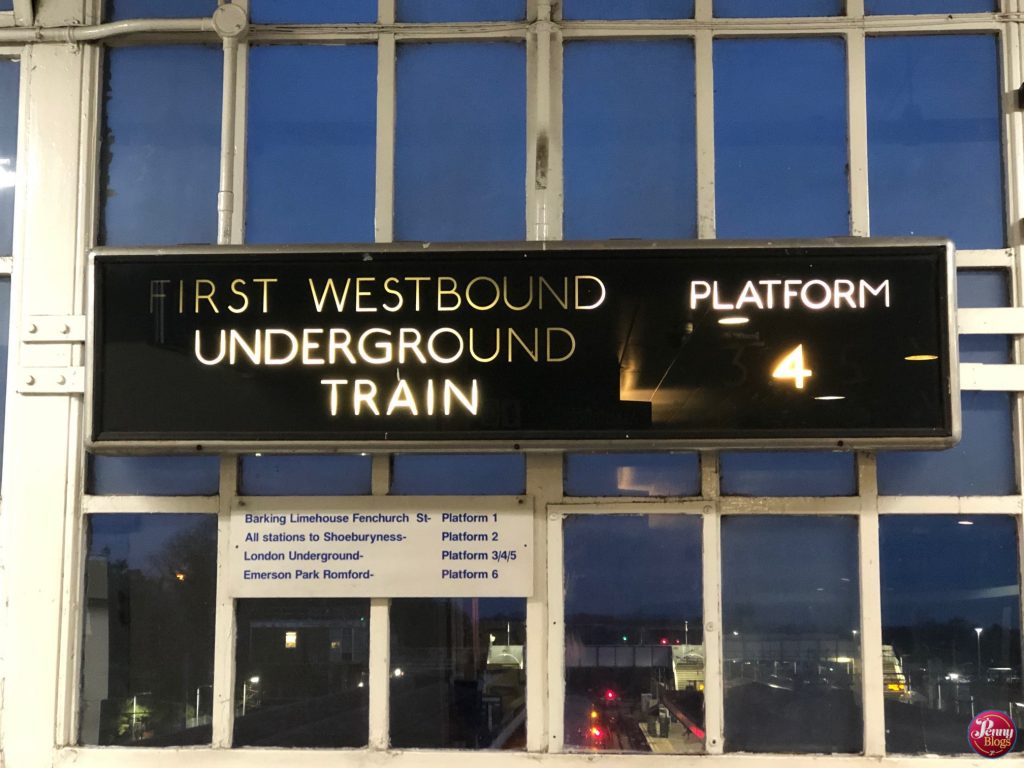 If you head up towards the ticket hall, there's a nice old Lightbox indicator telling you which platform to go to next for an Underground train. There are a total of six platforms at Upminster, with three of them (platforms 3, 4 and 5) used by the District Line.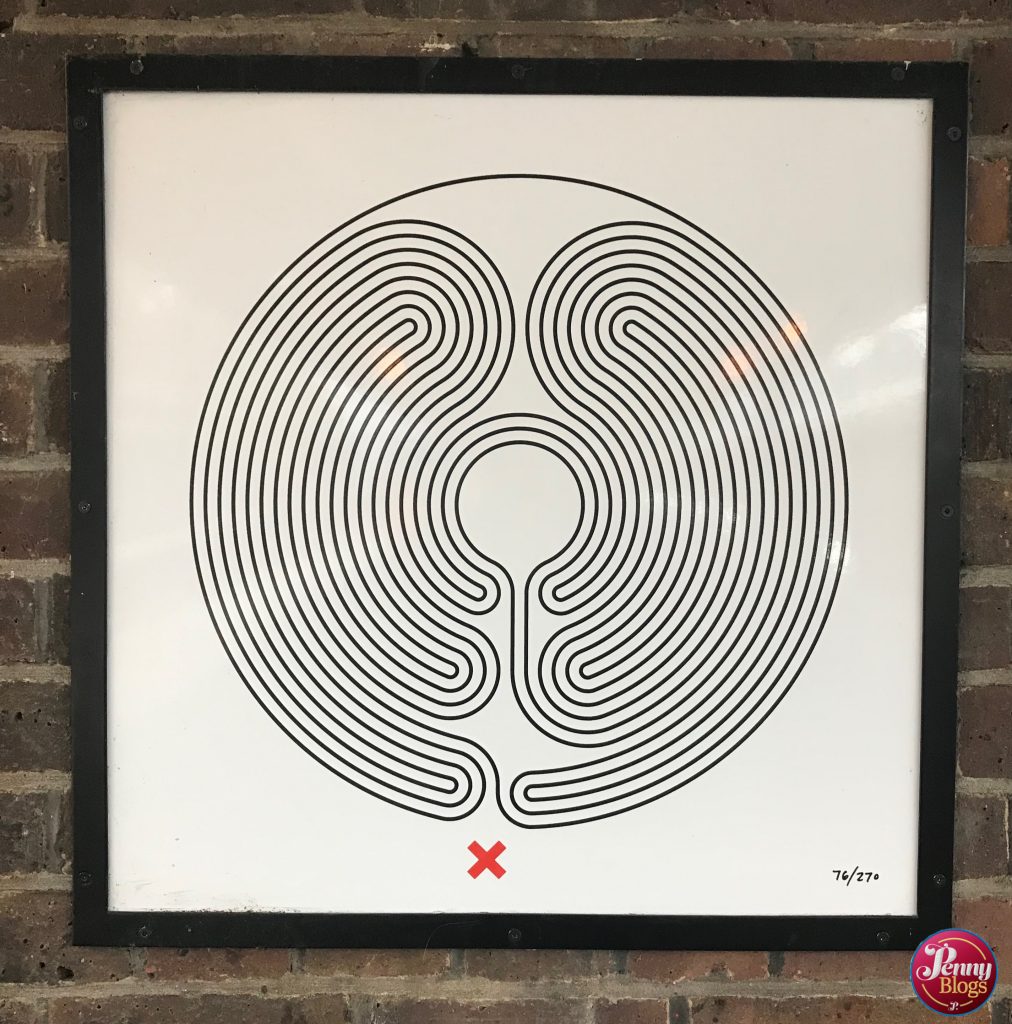 Despite not being a TfL station there is still a labyrinth to find. Number 76.
Tube Stop Baby Facts – Upminster
Date of visit: 29 January 2019
Underground Line(s) – District
Zone: 6
If you want to know more about our Tube Stop Baby Challenge then pop over here and have a read.