After kicking off the Tube Stop Baby challenge at Watford we took a short trip down the Met line to Pinner in Zone 5. Eventually we'll go to every station along the Met, but on this particular day time was limited and we just wanted somewhere for a short wander round and a cuppa. Having been to Pinner before I knew that the Main Street being just a stone's throw from the station meant that this would meet our needs. The fact that there is a lift up to the footbridge making the station accessible with Tube Baby's pram was an added bonus.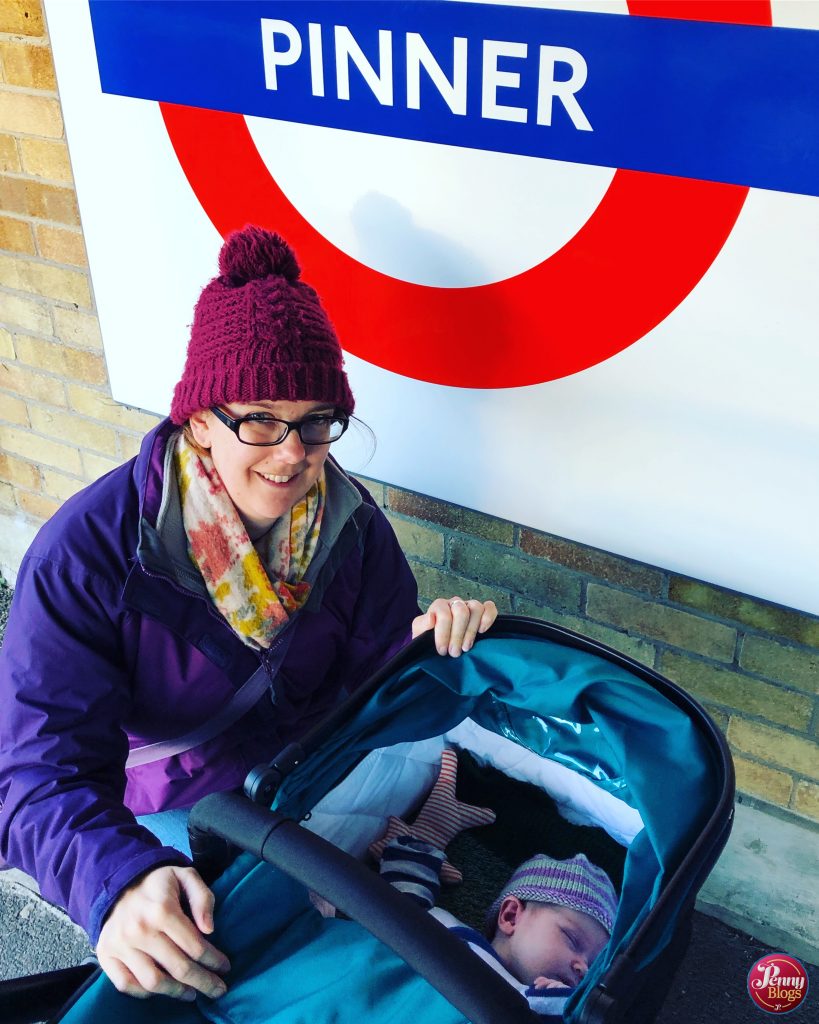 Pinner station was part of the tube's expansion into the surrounding countryside in what was known as MetroLand. Nowadays it's part of the London Borough of Harrow.  Certainly when you get off the tube there you don't feel at all like you're in London. The station's a bit tucked away behind Sainsburys, but when you head out onto the street there's much more an old fashioned village feel to the place. When we visited everywhere was decked out in Christmas lights (which stupidly we forgot to photograph!) which added to the charm.
If you're ever planning to visit Pinner one thing you need to watch is the fact that in the peak hour trains run "fast" between Moor Park and Harrow-on-the-Hill meaning that they don't stop at Pinner, or other intermediate stations. The Metropolitan Line is the only one on the London Underground to run "express" services like these, with some services also missing out Wembley Park, Preston Road and Northwick Park at certain times of the day. As someone who has once lived at one of these stations, it's a quirk you quickly get used to, but one that catches other less frequent travellers out a lot!
Tube Stop Baby Facts – Pinner
Date of visit: 13 December 2018
Underground Line(s): Metropolitan
Zone: 5
If you want to know more about our Tube Stop Baby Challenge then pop over here and have a read.