So, Bermondsey. Stop number 4 on our trip around the underground, but not the most thrilling of the ones we've been to so far (at the time of writing we're up to 14 stations).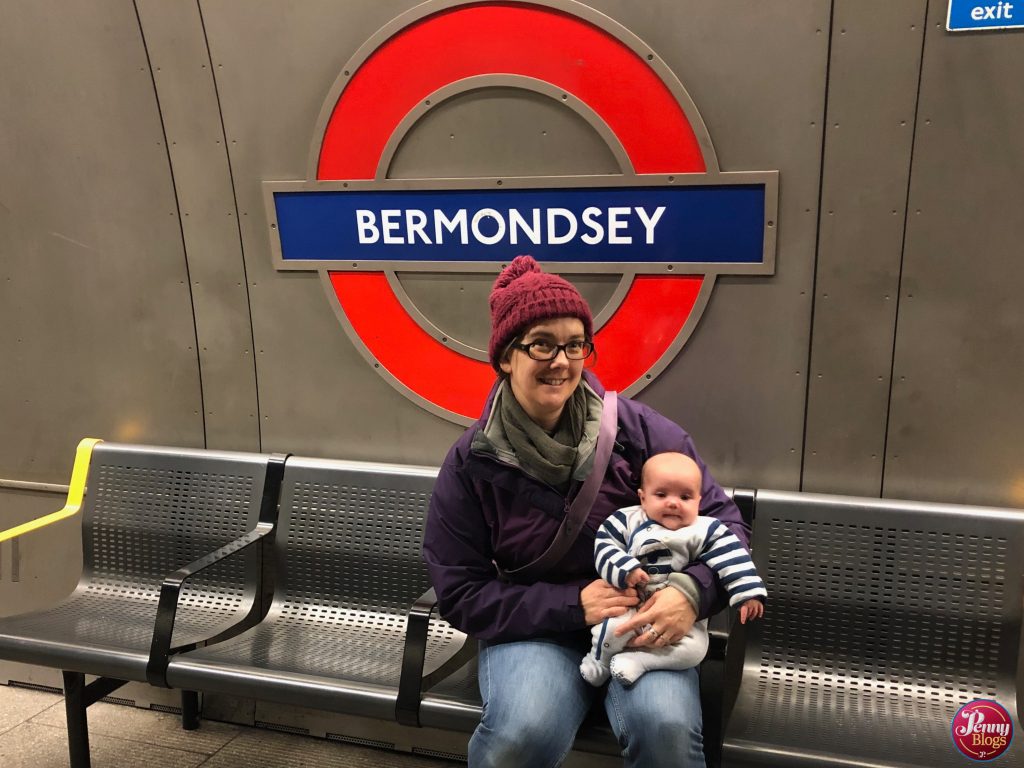 Despite Bermondsey offering step free access we didn't actually venture any further than the eastbound platform when we visited the station as part of our trip along the Jubilee Line extension. The simple reason being that we didn't really have any idea what we might find above ground if we had decided to venture outside the station. A pathetic excuse really, but the truth all the same. One day we may return and see just what there is on the other side of the ticket barriers.
Bermondsey will be celebrating its 20th birthday this year (2019) as the station was opened as part of the extension to North Greenwich (and beyond) for the Millennium Dome. More on that when we visit North Greenwich itself.
I read that the rest of the station is quite impressive due to the futuristic design that was used on much of this part of the Jubilee line. Certainly the grey and metallic look on the platforms, combined with the platform edge doors, give it a feel a million miles away from some of the older tube stations that I am more familiar with.
I remember when the extension was opened and there was lots of talk about ow platform edge doors were the future and that one day they would be installed across the whole tube network. I have to admit that I've not read up on the subject recently, but it certainly seems that 20 years on they've not retro-fitted any to any other station on the underground network.
Tube Stop Baby Facts – Bermondsey
Date of visit: 3 January 2019
Underground Line(s): Jubilee
Zone: 2
If you want to know more about our Tube Stop Baby Challenge then pop over here and have a read.