Compared to the vintage charm just one stop down the line in Uxbridge, Hillingdon station is completely different. The original station was opened in December 1923, but nearly 70 years later the widening of the A40 meant that the station was in the way. Hence in 1992 a new Hillingdon station was opened, all paid for out of the roads budget that covers the A40 widening. This means that Hillingdon is the newest station on the Metropolitan Line.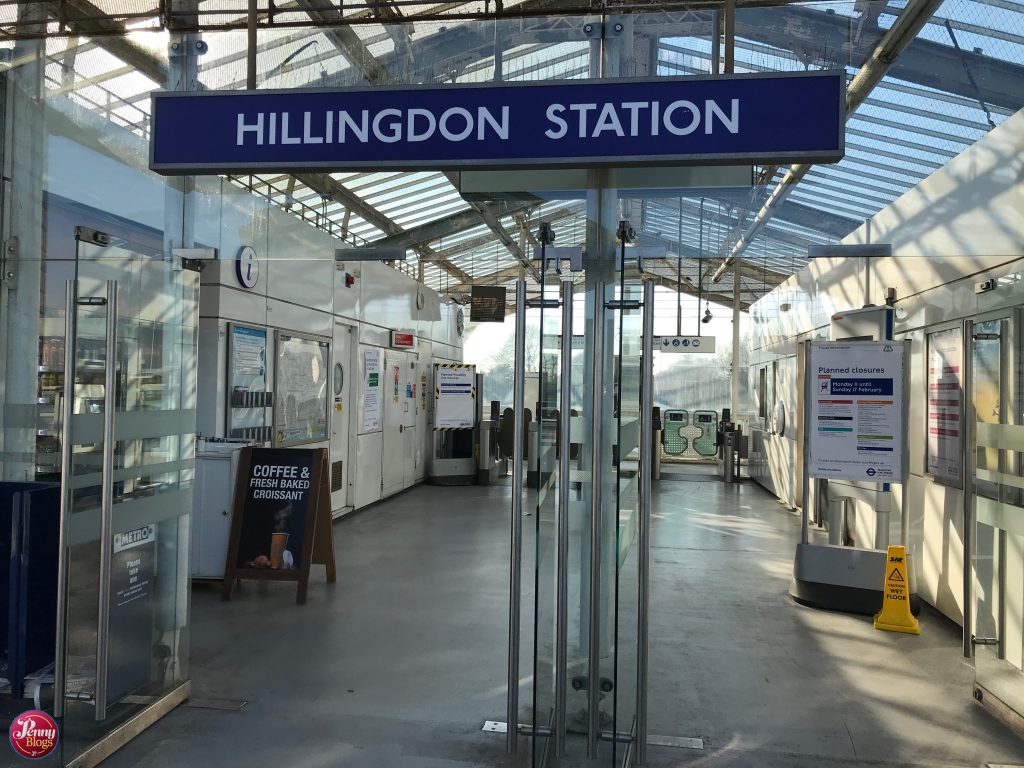 This new station is a glass structure, letting in huge amounts of light, but giving it a bit of a greenhouse feel. On a hot day it can also feel like you're in a greenhouse temperature-wise too!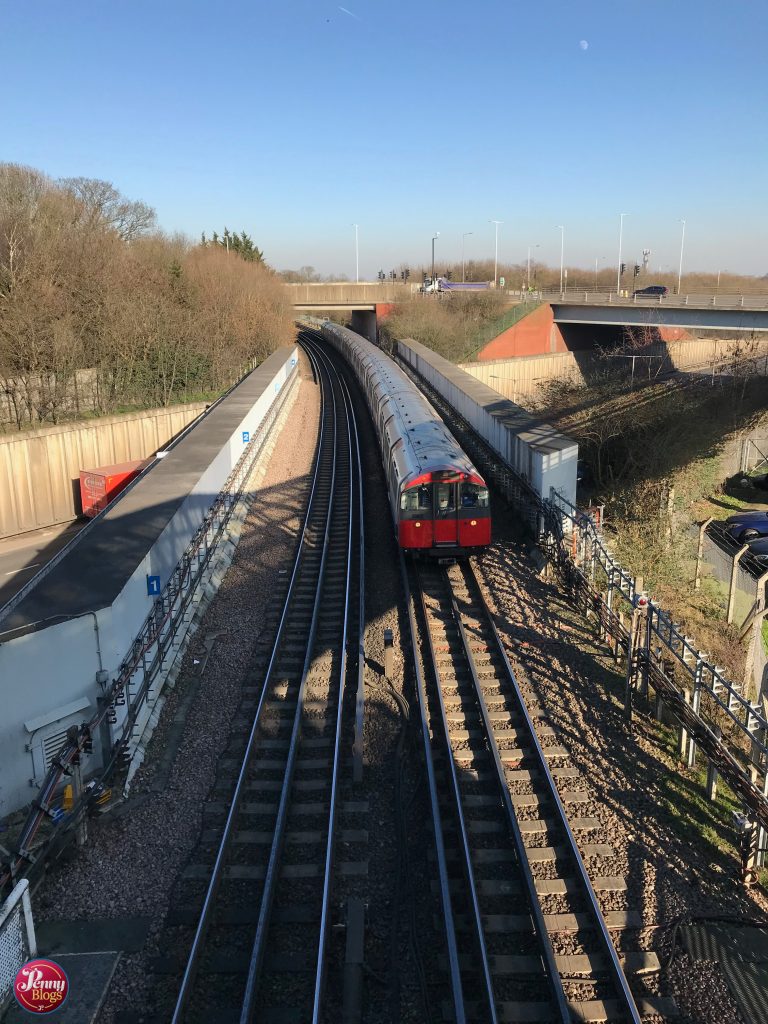 There is also a glazed passageway up to the station from the street and whilst waiting for the lift to take us between the platform and the ticket hall you get a cracking view of the A40 and the traffic on it, as well as a view of the trains as they come into the station from the east. As with many buildings of this type of construction, the station is starting to look a bit tired right now, so I do wonder if there are plans to give it a bit of a clean up at any point.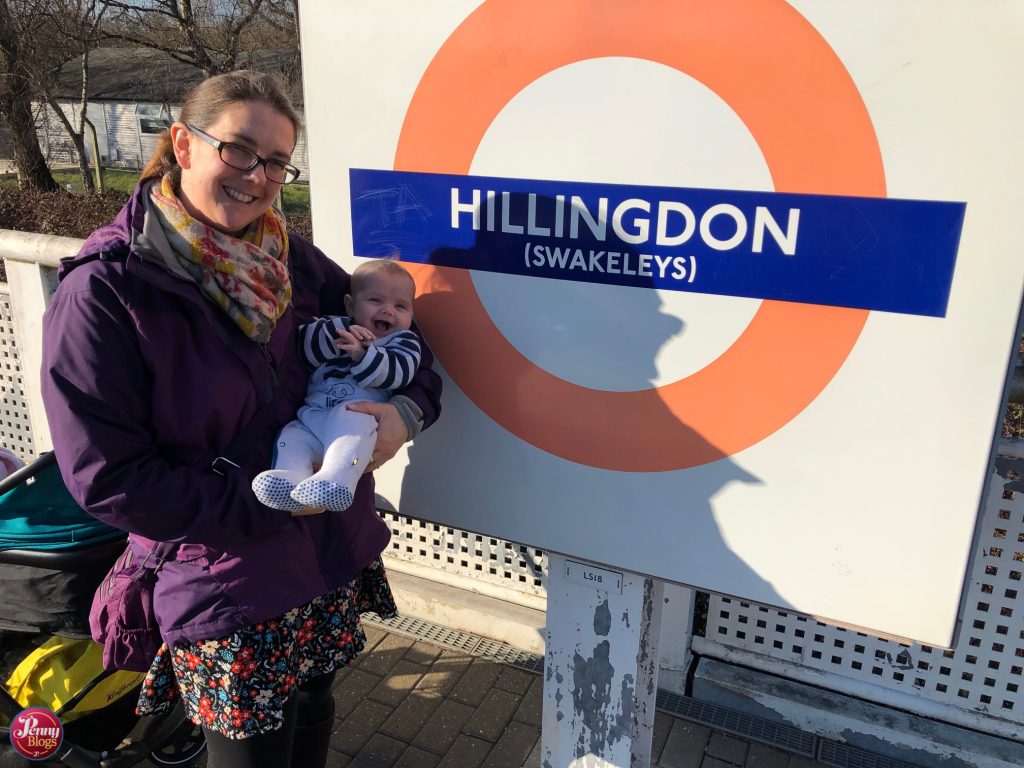 Those of you keeping a keen eye on the photos I include here will notice that the roundel actually refers to Hillingdon (Swakeleys). This isn't reflected on the tube map though. I'm trying to find out why that isn't the case. As far as I understood the official station name was Hillingdon (as show by the sign over the entrance) but I don't know why the roundel has both names on it.
From the research I have done though it seems that Swakeleys was a part off Hillingdon, named after a local mansion, where a large part of the grounds were turned into housing. There's a Swakeleys Park still in existence which isn't that far away from Hillingdon station, but also a Swakeleys School which is actually closer to the centre of Hillingdon.
Hillingdon today is certainly not one of those stops that the tourists will flock to, but in July 2011 it did get added to the London Borough of Hillingdon's locally listed buildings and just a couple of years after it opened it was Underground Station of the Year too!
Tube Stop Baby Facts – Hillingdon
Date of visit: 15 February 2019
Underground Line(s): Metropolitan and Piccadilly
Zone: 6
If you want to know more about our Tube Stop Baby Challenge then pop over here and have a read.