Believed to be the oldest surviving windmill in the British Isles, Pitstone Windmill is somewhere that I have driven past for years, yet until last week I'd embarrassingly not got round to visiting.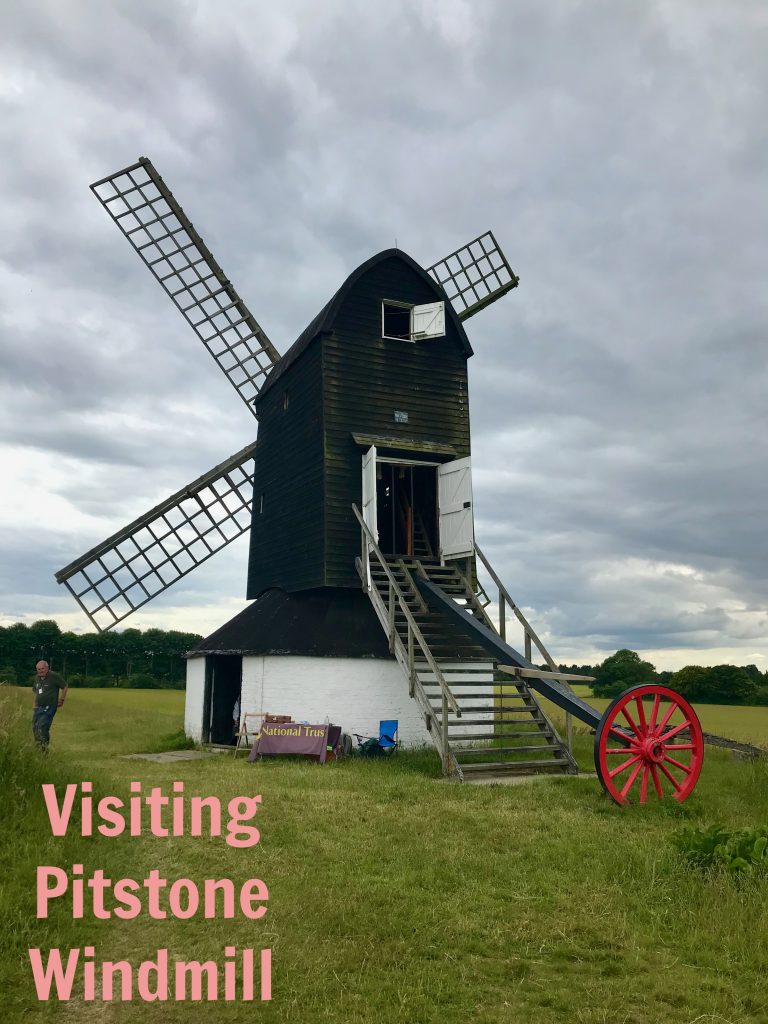 History of Pitstone Windmill
Part of the National Trust's Ashridge Estate, the windmill is clearly visible from the nearby road and is a beautiful example of an early post mill. A post mill is one which was turned on top of a huge wooden post to face the wind. Once you're up close to the mill the tail pole and accompanying rotation wheel make it obvious as to how this was done. Today the mill no longer turns, but it has been restored, inside and out, to show visitors how it would have operated at the time.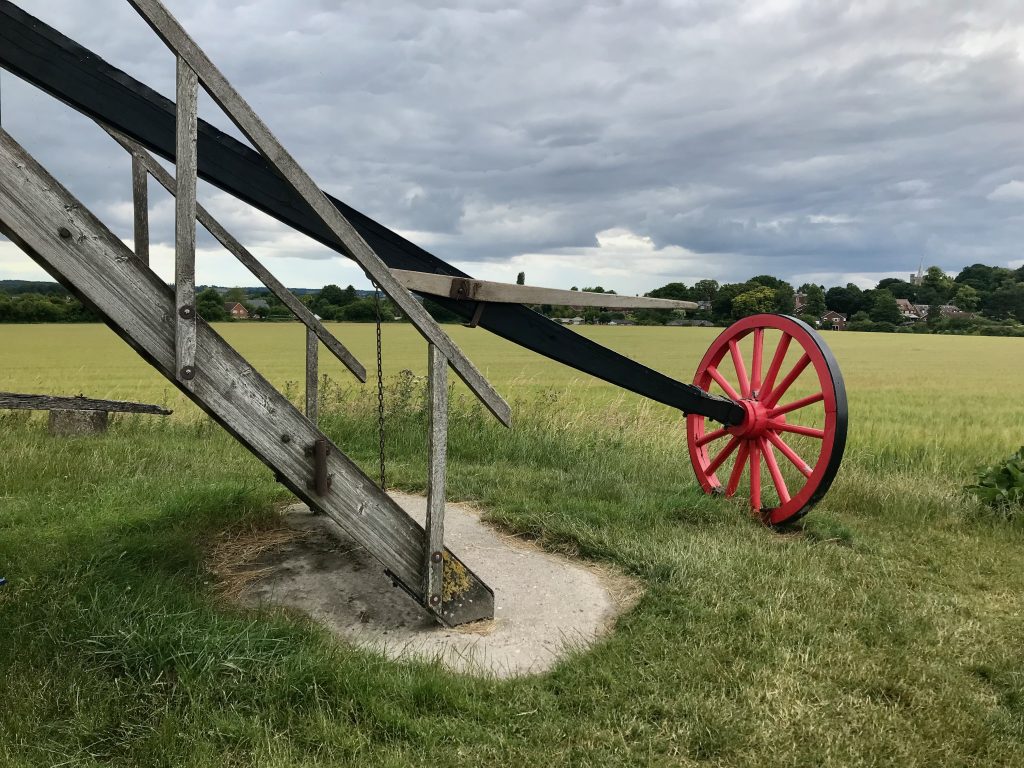 The earliest date carved into the mill is 1627, although it is believed that the mill is even older than that. At one point it was owned by the nearby Ashridge Estate before being sold to a local farmer, Mr Hawkins of Pitstone Green Farm (now home to a fantastic independent museum). Hawkins happened to be the windmill's tenant at the time. Whilst Mr Hawkins had had great success running the mill, and oversaw repairs there in 1895, a great storm in 1902 damaged the mill. So much so that it was no longer operational. It confuses me therefore as to why Mr Hawkins decided to buy the mill in 1924, but maybe at the time it was thought to be rescuable. By 1937 it was clear that saving it would be out of their abilities, so the mill was donated to its current owners the National Trust. 
It wasn't until the 1960s though when a group of local volunteers came together that work started to restore the mill. By this time much of the original machinery inside the mill had been lost or destroyed so a huge amount of work went into rebuilding, restoring and finding replacement parts.
Pitstone Windmill Today
Pitstone Windmill is now locked into place and the milling machinery inside no longer works, but everything is there that would have been needed to make it operational. Some of it having originally come from other mills across the country.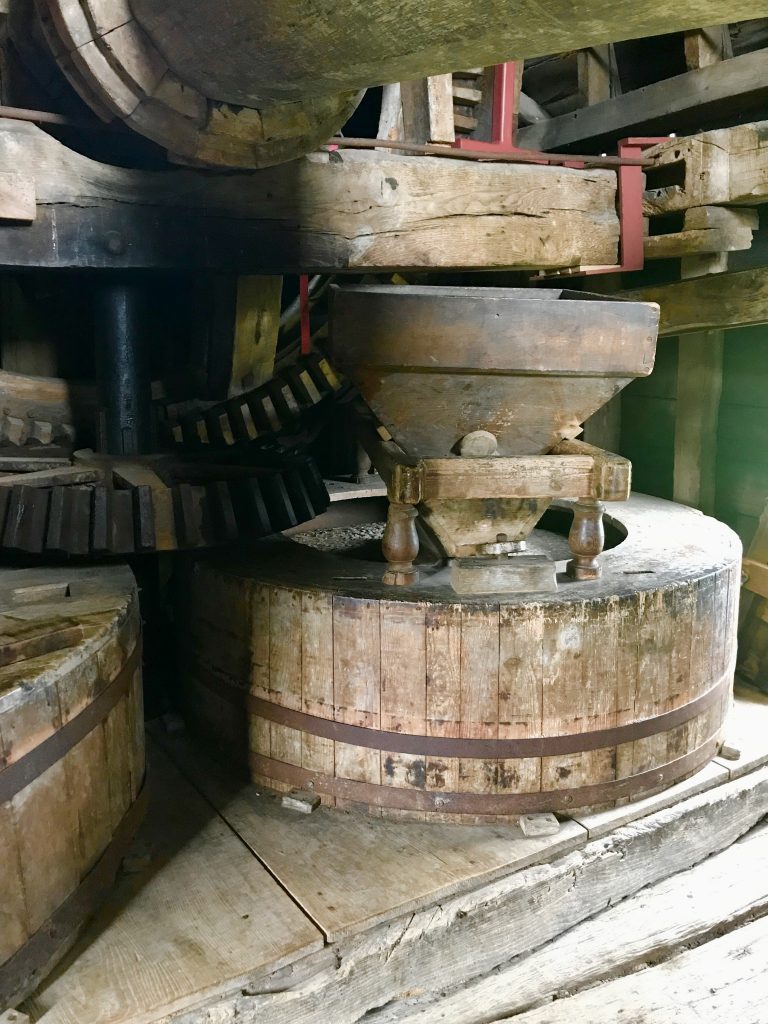 Inside the windmill visitors are able to visit three different levels to understand how the whole milling process worked at the site. It is fascinating to see the early engineering that was used inside and also to realise just how much work would be done on the site by just one person. National Trust volunteers take visitors around the Windmill explaining the mill's history and workings.
Visiting Pitstone Windmill
Pitstone Windmill stands in the middle of a farmer's fields and there is a path leading to it from a small parking area on the B488 just outside Ivinghoe. The National Trust opens the windmill on Sunday afternoons in summer months, with exact dates and times published on their website.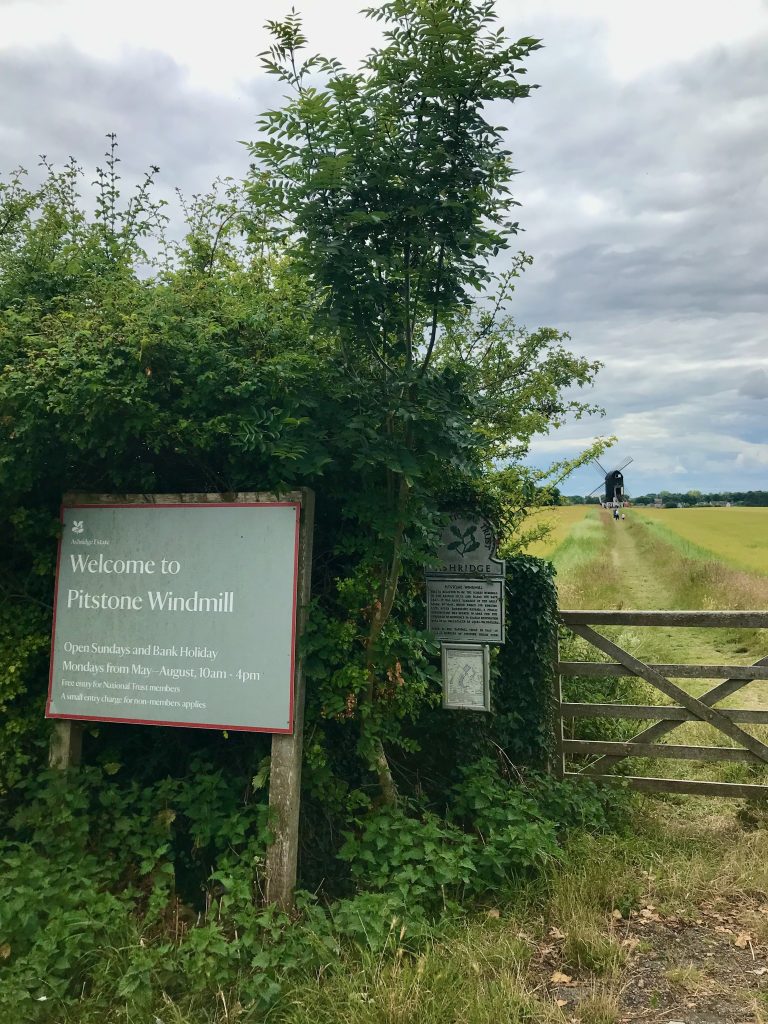 There are no facilities at the windmill itself. National Trust members can visit for free, but there is a charge for non-members. Payments have to be in cash as the welcome desk is literally a table just outside the windmill! For the upper two levels of the windmill there are steep ladder like steps to climb which may be difficult for some, including young children.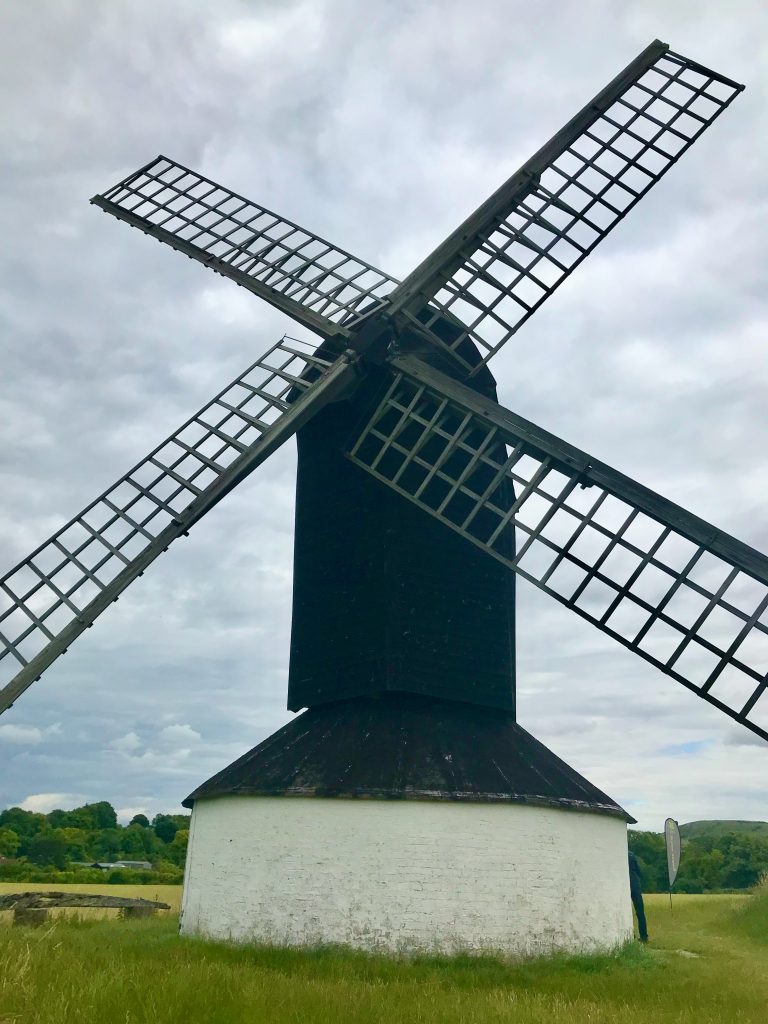 If you've an interest in local history, or in seeing how windmills worked then it's an excellent place to visit. The nearby National Trust estate at Ashridge has proper visitor facilities and also a large number of walks advertised. It's also possible to visit the windmill as part of a local walk centred around Ivinghoe or Pitstone. There is also a great local campsite that I can recommend at Town Farm.
More adventures in Hertfordshire
For us Hertfordshire is literally just down the road and all three kids go to school in the county. Just because somewhere is local though doesn't mean you can't have an adventure there. You can share more of our Hertfordshire adventures with us here.