As you'll have worked out from my last post, Tube Stop Baby and I have been over in Copenhagen for a week. Bonn had a work thing over there so we decided to tag along and take in some of the Danish capital. There are plenty of blog posts coming up about specific things that we did and places that we visited, but I wouldn't be a proper travel blogger if I didn't talk a bit about some of the things that we noticed in Copenhagen. The things that made us stop and talk about what we'd experienced.
There were two surprising things that really stood out for me in Copenhagen. Their attitudes to pushchairs and plastic.
When you think of Copenhagen, and Scandinavia more generally (and yes, I know that not everyone considers Denmark to be part of Scandinavia, but it is right next door!) you think of countries that are very eco minded and also family friendly. There were plenty of signs of both of these being the case in Copenhagen, but also a few things that totally went against it.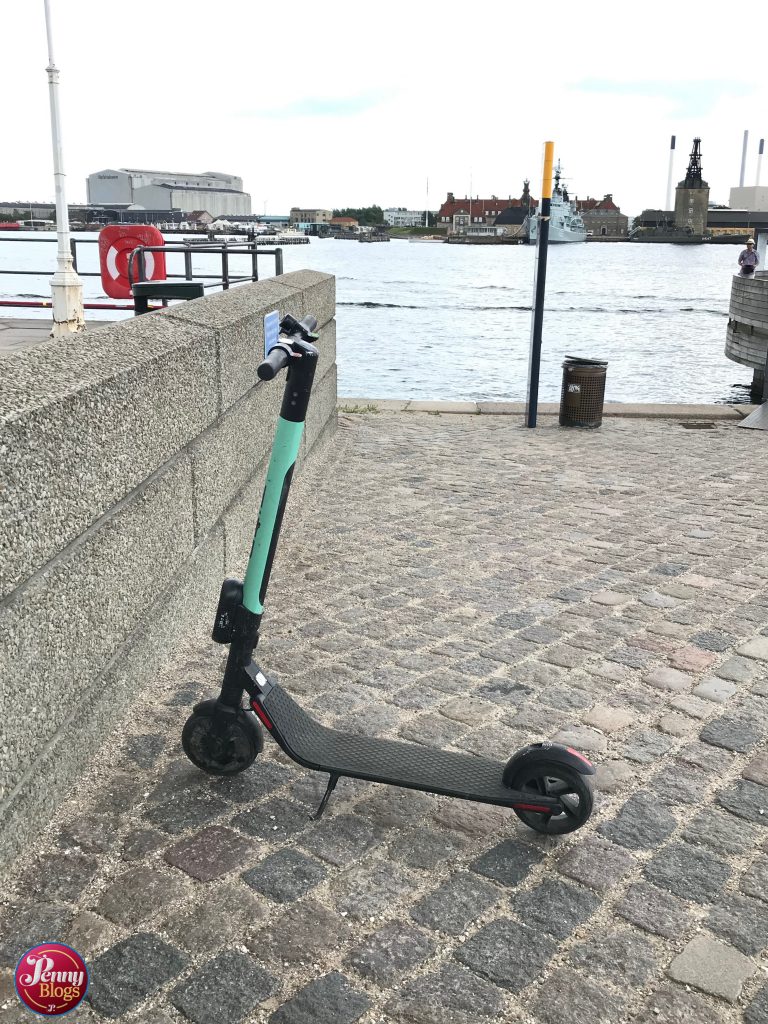 Let's start with the eco side of things. One thing that we really noticed in Copenhagen was how many electric scooters were literally abandoned all over the city. They have various schemes there like we do "Boris bikes" in London where people can pick up an electric scooter and hire it by the hour, or for a set distance. Once they've finished they simply seem to be abandoned for someone else to pick up. The whole city is full of people on scooters or cycling. It's obvious how that must cut down on motor vehicles.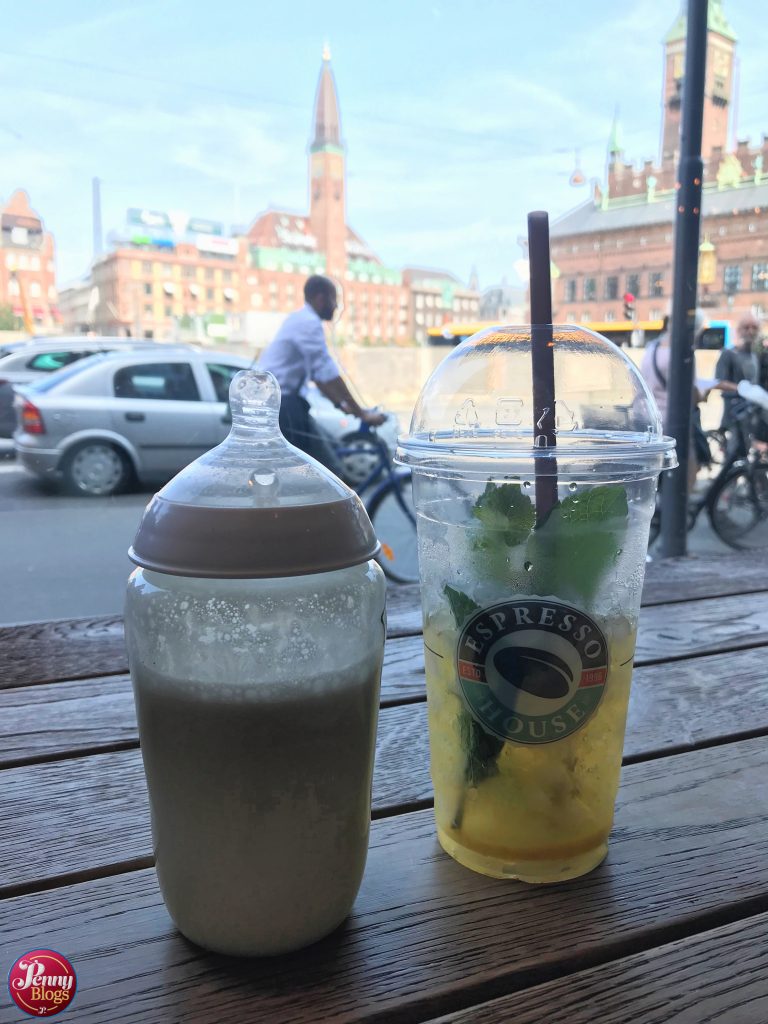 Here in the UK we've had a bit of a plastic revolution in the last couple of years. Everyone is very conscious about the effects of single use plastics and their use has been reduced dramatically. Plastic straws are hardly seen now and if you ask for a straw you're normally given a paper one. It therefore came as a bit of a shock when we went to a restaurant, ordered a soft drink each and they both came with a plastic straw in them. McDonalds over there is also still using plastic straws. A visit to the local coffee chain for an iced tea also resulted in it coming in a plastic cup, with an unnecessary domed lid and plastic straw. Did Denmark not get the memo about unnecessary plastic use?
Plastic wasn't the only thing that shocked me though. Everywhere we went TSB and I were made to feel very welcome, but getting placed with a pushchair wasn't all that easy. I'll forgive them for the cobbled street, but the number of places that simply had no ramp access got rather frustrating. Yet at the same time, it was a luxury to have a whole Metro network that was accessible.
There's a bit of a thing in Denmark (and the rest of Scandinavia) where people are happy to leave a sleeping baby in a pram outside a shop. It's not something that we do here in the UK anymore and to be honest I didn't feel comfortable doing so more than to quickly run into an ice cream shop to get something to try to cool me down.
Despite this local way of doing things it left me feeling incredibly frustrated when we visited Tivoli Gardens one evening. Tivoli has to be Copenhagen's biggest attraction, but don't try and visit any of their restaurants with a pram or pushchair. You'll be told you can't take them in. Even to the outside areas. Even if you have a baby that is not big enough for one of their highchairs. Even if there is plenty of space and it's not yet busy for the evening.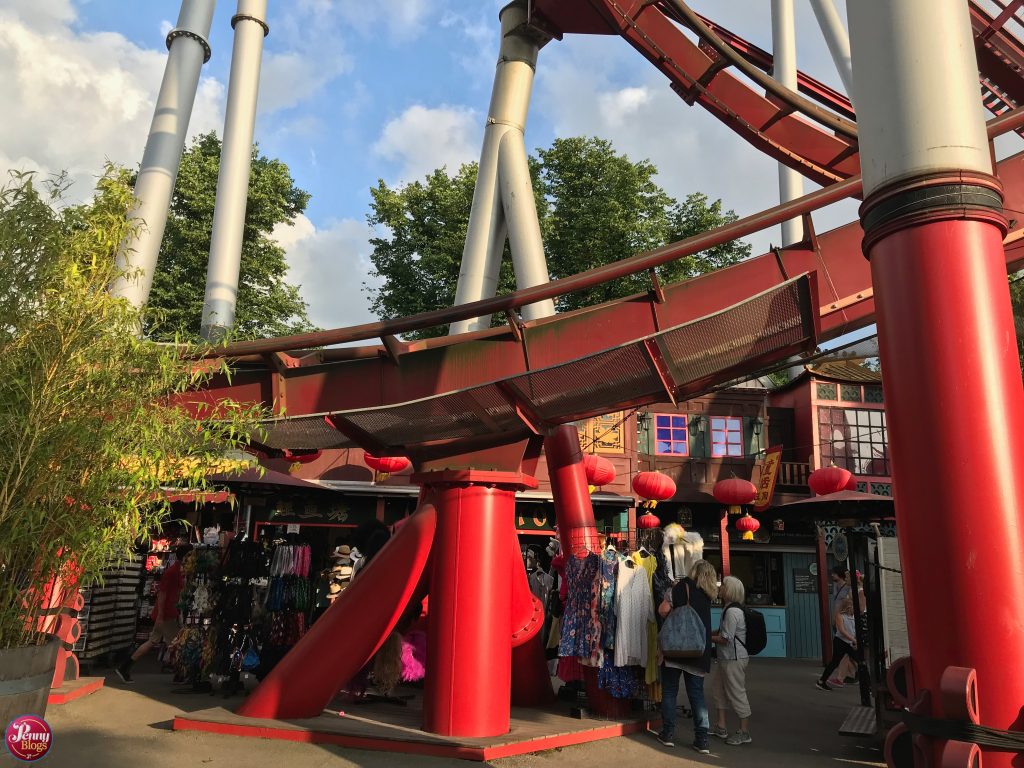 Apparently this is all down to Health and Safety. Yet this is Tivoli where the H&S rules do allow you to walk right under a rollercoaster that is looping the loop.
I understand that not every restaurant can accommodate pushchairs, but the fact that not a single one could, left us feeling frustrated, and very unwelcome. A strange feeling in a family attraction. We ended up going outside Tivoli to eat (to a restaurant that would happily accept us and our pushchair) and then going back in.
That wasn't the only place where having a pushchair left me feeling incredibly unwelcome. I walked to the National Aquarium from the nearest Metro station and followed the signs for the entrance only to be met with a large flight of stairs and no sign of where to go for ramp access. It turns out that there was a ramp, but you had to walk into the disabled car park and go from there. I only discovered that by wandering around until I found it. Not once did I see a sign. I'm pretty sure that quite a few people with pushchairs must get their by public transport and want a ramp to get in.
Inside the aquarium I again got caught out when I tried to go to the outside section. The main signposted door was open took you outside, but then I was faced with a set of steps to get any further. It took me a while to find a second door to outside. This one though was heavy and required me to push it open. Whilst pushing a pushchair. Errr. Why?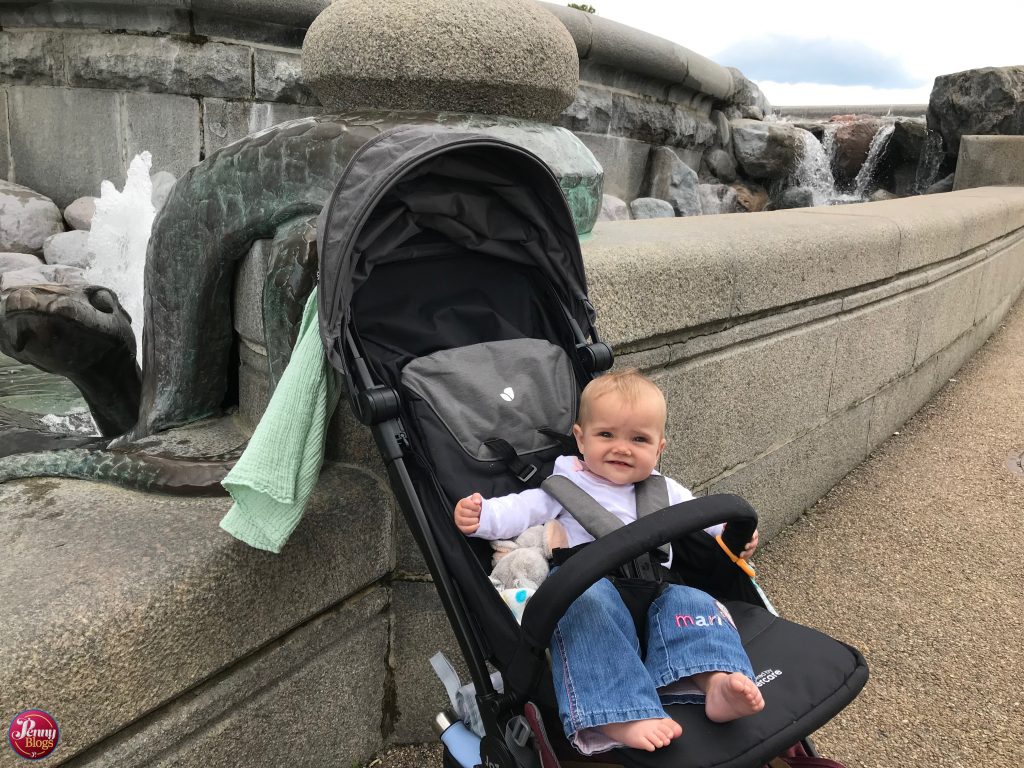 A similar thing happened at Copenhagen Zoo. There were baby changing facilities, but you had to go through a heavy door to get to them. Also behind that heavy door was a disabled toilet. The disabled toilet however had a button you cold press to open the door automatically for you. However, you had to get through the heavy manual door first to get to this button!
The final (plastic) straw had to be when I tried to return home via Copenhagen airport. At check in I was informed that my travel pushchair (which is incredibly light) wasn't allowed to be taken to the gate (as it had been at Gatwick with the same airline!) as Health and Safety wouldn't allow it. Instead I had to check it in at oversized baggage and carry TSB through security in a sling. It meant I left Copenhagen with a bit of a bad taste in my mouth (along with a pain in my back and shoulders!). I felt somewhat alienated for trying to get around alone with a baby. Not by the people I encountered, who were in the main lovely and helpful, but by the infrastructure and rules. This wasn't at all what I had expected from Denmark at all.
It's likely that we will return to Copenhagen as Bonn's work may require us to do so, so I really hope this was just a blip by this family friendly eco conscious country.