It's impossible to say everything that I want to say about Baker Street station in just one blog post. The place is packed full of London Underground history and as a result is firmly one of my favourite tube stations.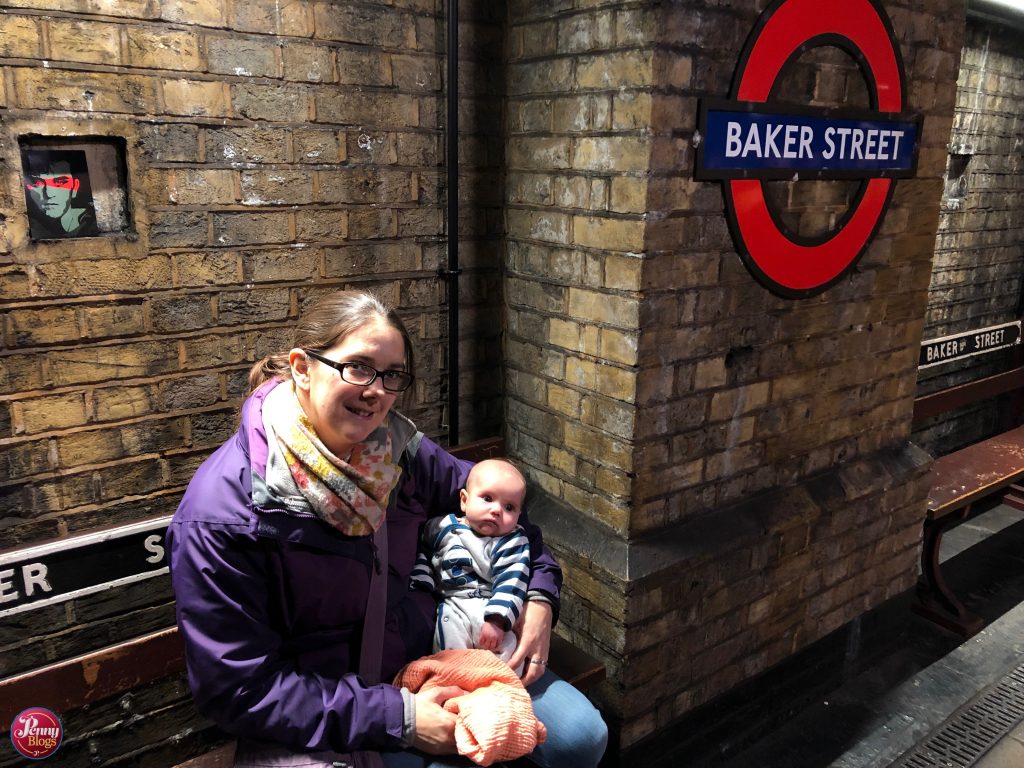 Baker Street was one of the original stations on the Metropolitan Railway and the area around the Circle, Hammersmith & City and Metropolitan Line platforms is packed with reminders of this history. As well as information boards telling people about the original line through the station there are lots of little touches that remind you of its history.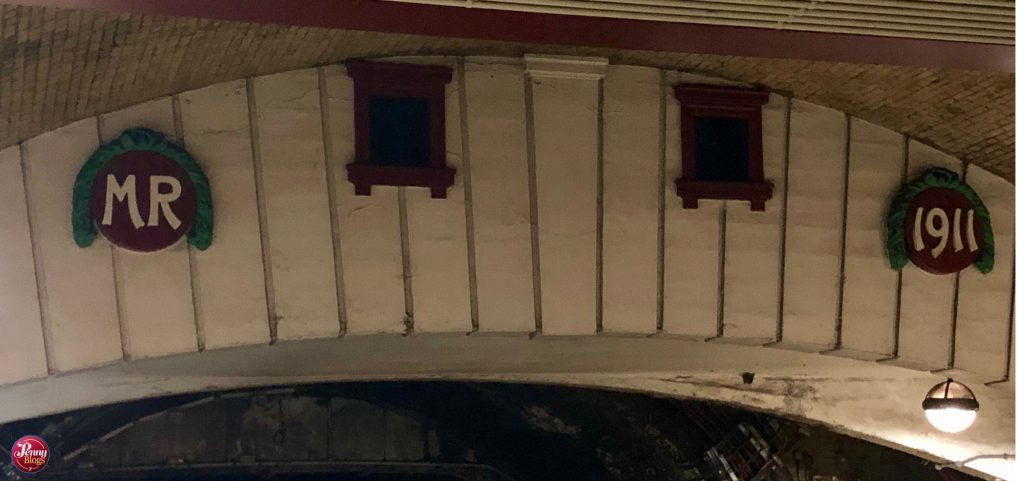 On our visit we only made it as far as these sub-surface lines, but I am hoping that a future trip will take us down to the deep level lines where there is some particularly attractive Sherlock Holmes tiling that I hope I can share with readers.
There are two separate areas to the sub-surface lines at Baker Street. Firstly the through platforms for the Circle and Hammersmith & City lines. This is where you find most of the history and this is indeed where the original line continued on to Edgware Road.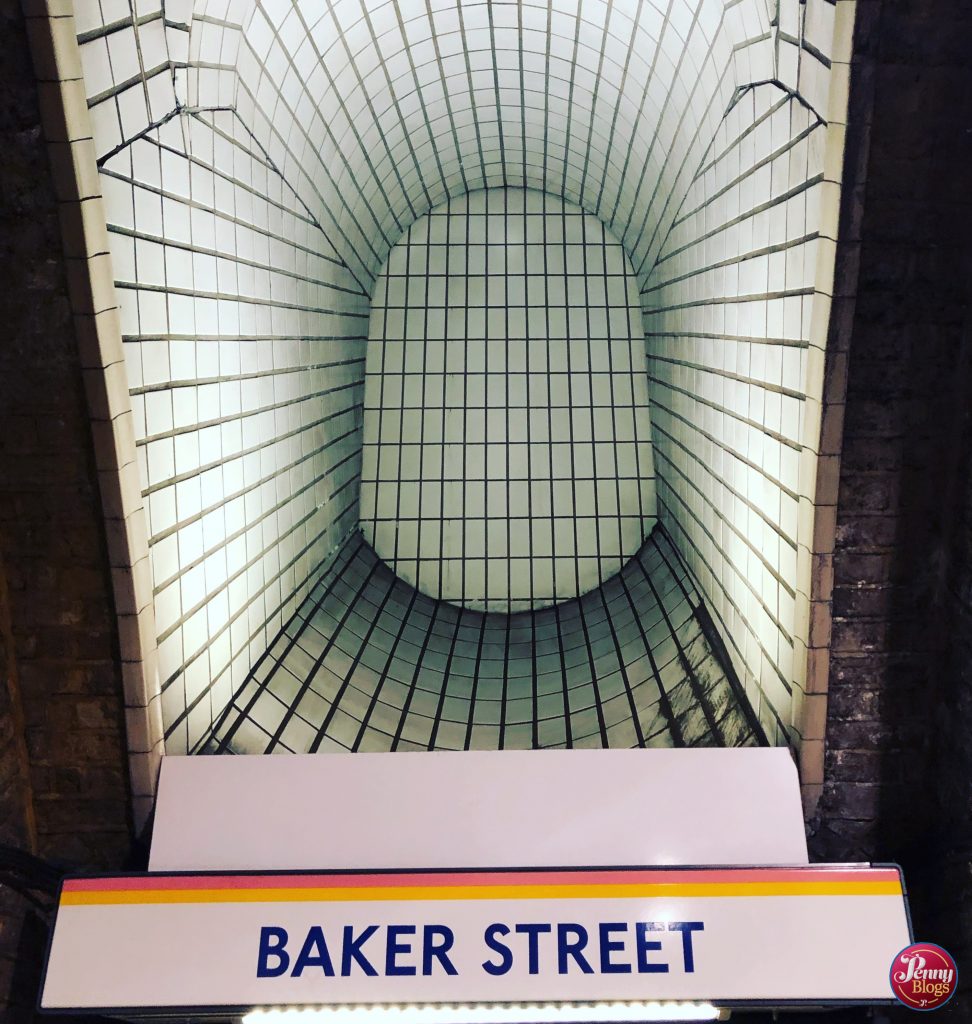 Just to the north of these platforms are the area where the Metropolitan Line trains go before heading north. It's worth pointing out the gorgeous ornate wooden gateway dating from about 1930 that you pass through as you go between the different platform areas. Look up and you'll see the destinations of the trains from those platform.
Some Met Line services terminate at Baker Street from the north and so there are two terminating platforms as well as two through platforms. The track for these curves round just to the East of the Circle and Hammersmith & City line platforms, allowing Met Line trains to continue through towards Aldgate.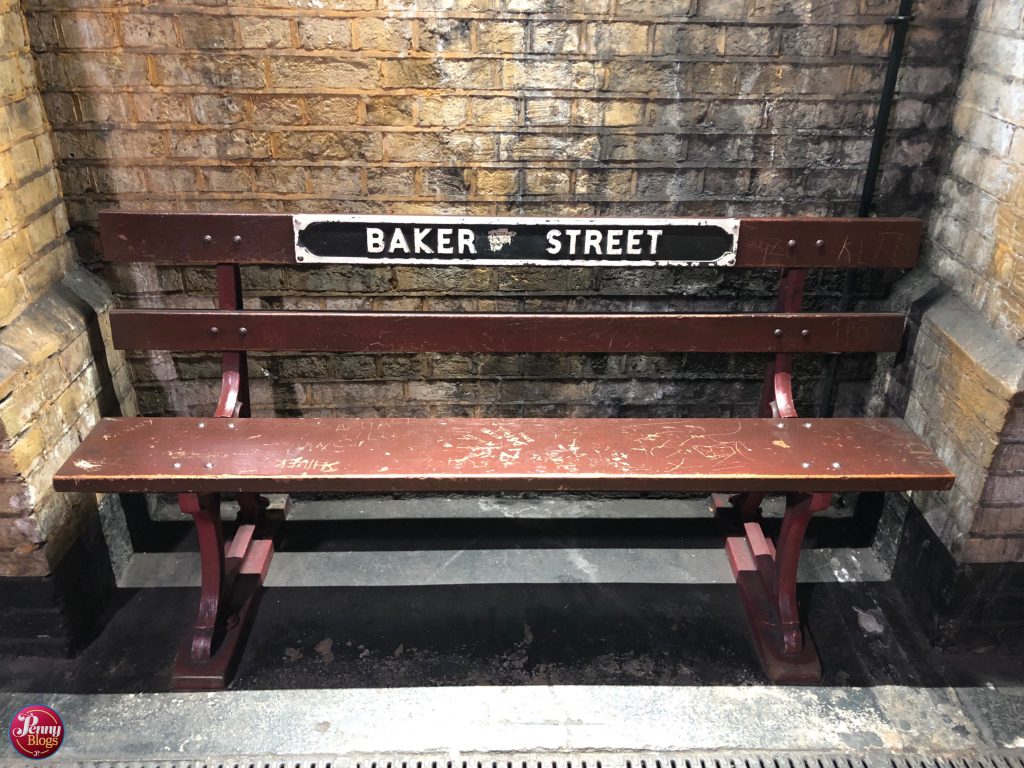 That's a total of six platforms at the station for the sub-surface lines. Although we didn't visit them on this trip, there are an additional four platforms at deep level – two each for the Jubilee and Bakerloo lines. That makes a total of ten platforms, making it the station with the most London Underground platforms anywhere in the tube network.
Definitely another station that requires more than one visit as part of our challenge.
Tube Stop Baby Facts – Baker Street
Date of visit: 10 January 2019
Underground Line(s) – Circle, Hammersmith & City, Metropolitan, Jubilee and Bakerloo
Zone: 1
If you want to know more about our Tube Stop Baby Challenge then pop over here and have a read.