Waterloo is the first of our tube stops that we technically have "done", but have in reality no way "done".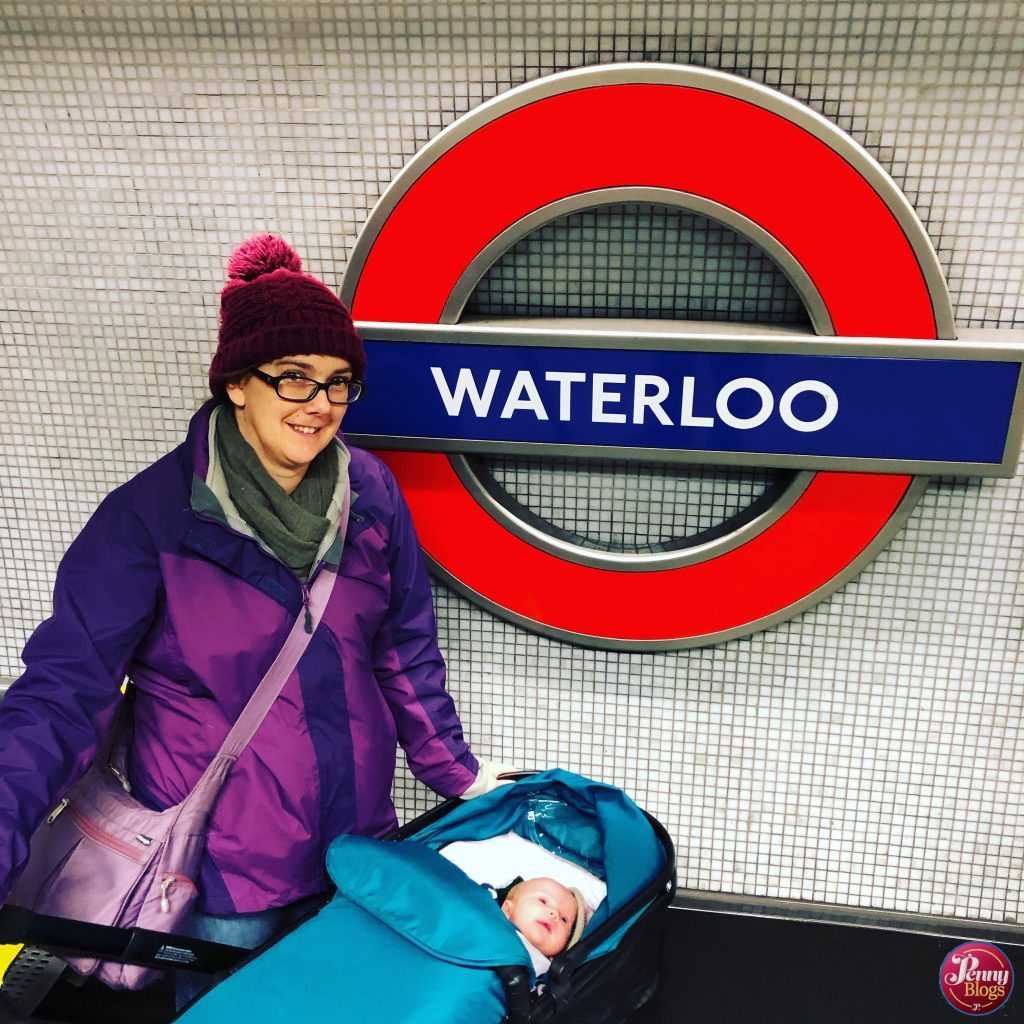 Let me explain what I mean. Tube baby has been to Waterloo. We arrived there on foot after a walk along the South Bank and we even stopped for a coffee and sandwich (and her some milk) at the Costa on the concourse. But, at the same time I feel like we haven't even really scratched the surface at Waterloo, and we really need to go back there and do the station justice.
I know we are visiting tube stations here, but in the cases where the tube stop is at a mainline station I don't really think you can ignore the mainline station. Especially when, as is the case with Waterloo, you're talking about the busiest national rail station in the UK.
Our visit just involved a trip down to the Jubilee Line where we then took the line east, along which I still refer to as the Jubilee Line Extension, in the direction of Stratford. Before heading underground we did take a quick look at the work being done where the old Eurostar platform were there, but at that stage we were all hungry and it was only a very quick look over the barriers.
I'd really like to go back and look properly. Try to understand what has been done, compared to what was there when I last took the Eurostar from there to Paris. Look at some of the history of the station and the old architecture that has been incorporated into the current station design and layout.
Waterloo actually has the Bakerloo and Northern lines running through its underground station, in addition to the Jubilee. There's also a certain tube line that terminates there that I want to travel along. The only one I haven't yet been on. The Waterloo and City Line. For that reason alone there will be a return trip to Waterloo as part of this challenge.
Tube Stop Baby Facts – Waterloo
Date of visit: 3 January 2019
Underground Line(s): Bakerloo, Jubilee, Northern and Waterloo and City
Zone: 1
If you want to know more about our Tube Stop Baby Challenge then pop over here and have a read.